The media often focuses on the legislation on the Senate floor, when bills face debate and votes by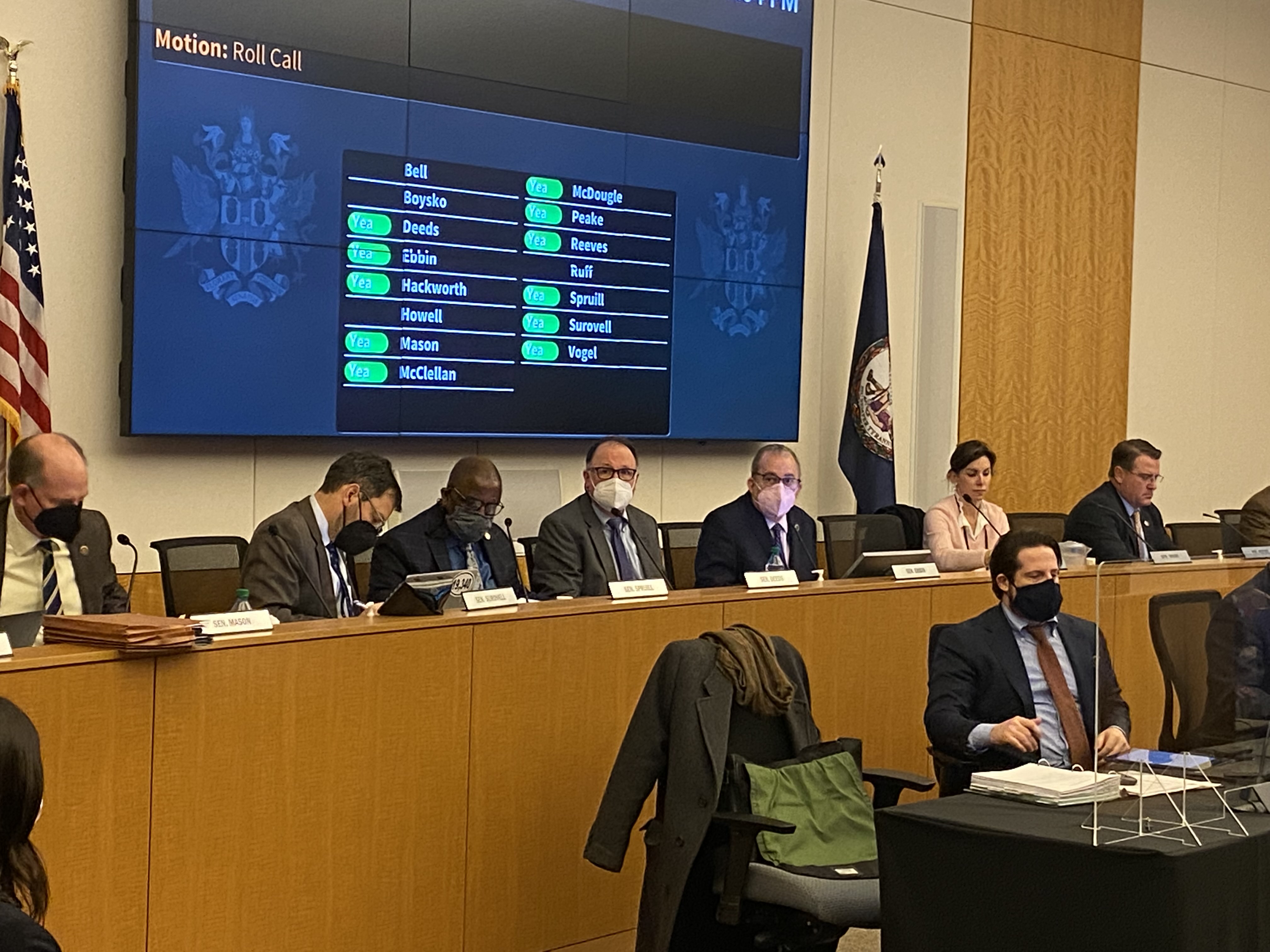 the full body. However, the majority of the General Assembly's work occurs in committee and subcommittee meetings. In these hearings, legislators present their bills for the first time, fine-tune language, and assess the fiscal and agency impact of their proposals. During the new administration of Gov. Glen Youngkin, our committees are also meeting with his newly appointed cabinet members before we vote on whether to confirm their appointments.
In the Senate, we have asked each new cabinet Secretary-designate to attend a meeting of the subject matter committee most closely related to their expected role in the administration. I have enjoyed their testimony and the opportunity to question them on their plans for the next four years. The Finance and Appropriations Committee heard from the incoming Secretary of Finance, Stephen Cummings — who will oversee the financial transactions of the Commonwealth including taxes collection and distribution of state aid to localities. Mr. Cummings has an extensive background in the banking and finance industries and has chosen a talented team of deputy secretaries including a well trusted former staff member of the Senate Finance Committee. I asked several questions of him, including how the administration plans to pay for the $3.5 billion in new spending on tax rebates, charter schools, and economic development they have requested. His answer did not outline a clear plan for this significant change to our two year budget, which our constitution requires be balanced. 
In the General Laws and Technology Committee, we have heard from Secretary of the Commonwealth Kay James and Secretary of Administration Lyn McDermid. Ms. James — who will oversee appointments to boards and commissions, manage clemency petitions, and oversee restoration of voting rights -— previously served under Gov. George Allen as the Secretary of Health and Human Resources, and most recently was the president of the conservative Heritage Foundation think-tank. I was heartened by her public commitment to "easily and seamlessly'' restoring voting rights of felons who have completed their sentences. However, I had a number of questions on her public support of "natural law" — a conservative theory opposing same sex marriage, her opposition to the federal Equality Act, and whether she supported the newly formed LGBT advisory board, which makes policy recommendations on LGBTQ issues to the governor. Her responses indicated that she would uphold the laws we have established to support LGBT rights, and I look forward to working with her office to ensure that is the case in reality. 
Secretary McDermid will manage procurement and state buildings, administer employee policies and benefits, and oversee elections. I complimented her focus on cybersecurity and interagency data sharing to improve government services. However, I was concerned she may share Gov. Youngkin's support for attempts to roll back access to the ballot and use of "election integrity" on the campaign trail. I asked her if she believed Virginia's elections are free and fair and she agreed this was true despite Gov. Youngkin making "election integrity" one of his top campaign issues. 
As the various Secretaries make their way through their respective committees, my colleagues and my focus is on ensuring that Virginia is in the best possible hands, and continues on a trajectory of shared success. However, some appointments are more controversial than others. My office has received over 500 emails opposing Mr. Andrew Wheeler's nomination as Secretary of Natural Resources, for example, but every appointment requires attention. We will make those final determinations when their appointments come to the floor for a final vote. 
Last week I was honored to be appointed as the Chair of the Privileges and Elections Committee, which reviews and takes initial votes on these appointments. The Privileges and Elections Committee traces its historic roots back to the first Committee of the Virginia House of Burgesses, which was founded in 1619. George Washington, whose Mount Vernon Estate is in the 30th District, served as the Chair of the House Committees committee during the 1760s.
It is my continued honor to serve the 30th District.