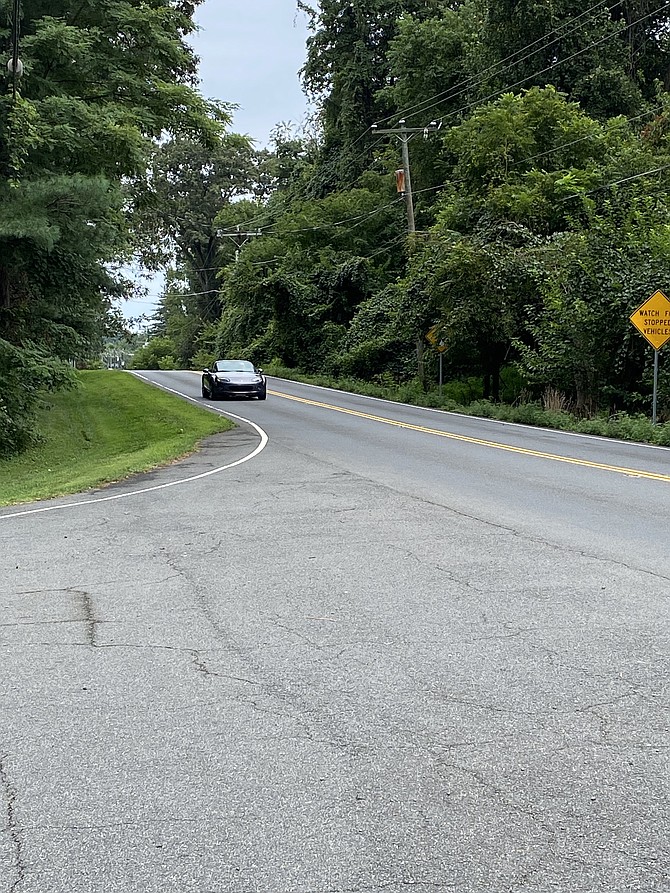 John W. Foust (D-Dranesville), who represents Great Falls on the Fairfax County Board of Supervisors, enumerated issues facing the community in an interview during the first week of January 2022. Among the topics discussed were the Route 7 widening, a "game-changer according to Foust, by-right construction, tree loss, dark skies, and the Springvale Road bridge design options by VDOT.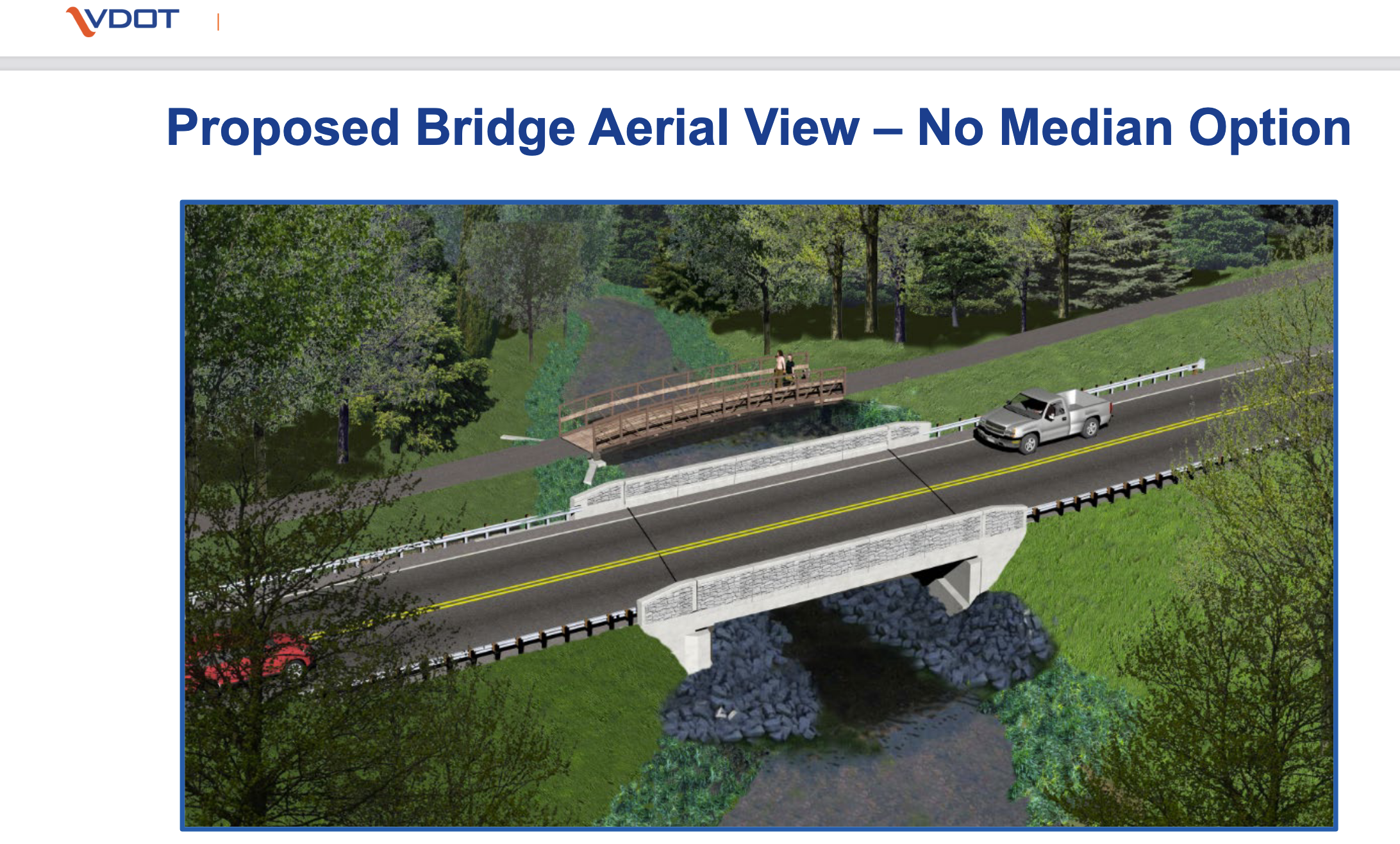 "I am optimistic that a lot of the traffic that diverts on Georgetown Pike will stay on Route 7 once [its] capacity has been dramatically increased," Foust said. VDOT and local officials broke ground in June 2019 on nearly seven miles of transportation improvements on Route 7 to increase capacity, safety, and traffic flow and provide better mobility for cyclists and pedestrians. "Close to 52,000 drivers a day travel this important artery in our region," said Helen Cuervo, P.E., VDOT's Northern Virginia district engineer at the time, "with 86,000 a day projected by 2040." 
"There is huge concern about the loss of the tree cover." 
— Supervisor John Foust
Despite the high level of residential construction, zoning activity is low in Great Falls. Much development is "by-right," meaning it complies with the zoned use of the area and thus does not require discretionary approval. "It was already approved many years ago," Foust said. By-right development means a lost opportunity to negotiate concessions from a builder in exchange for approval.
One example is a property known as Marmota Farm. The 22.78-acre site along Georgetown Pike has a new name, Hayden at Great Falls, a Toll Brothers development of 11 single-family homes. Because the original site plan, which was submitted and approved years ago, is still operable and is the one Toll Brothers is using, county staff approved the project without bringing it before the Planning Commission and the Board of Supervisors. The project still needed to obtain the necessary permits. 
However, Foust said he wanted to identify ways to mitigate the negative impacts associated with future by-right development in particular. 
"There is huge concern about the loss of the tree cover," Foust said.
The trend for larger homes often reduces tree canopy. In addition to the building footprint, other requirements such as stormwater mitigation, setbacks, septic fields, and underground and overhead utilities compete with the mature trees on the lot. Trees come down to make way for the requirements, and other trees die after the disturbance of construction.
"There are some good ideas that have been generated recently by the Tree Commission that have been endorsed by both the McLean Citizens Association and the Great Falls Citizens Association that I think will be quite helpful if we can move those forward," Foust said.
Increasing infill property setbacks is one way to reduce tree canopy loss, according to Foust. Then there is the case where building height restrictions could be relaxed in exchange for a smaller footprint and less tree impact.
Foust endorsed the pending International Dark-Sky Association's designation of Observatory Park at Turner Farm in Great Falls as an Urban Night Sky Place. The Board of Supervisors submitted a letter of support to the Park Authority for its nomination of Observatory Park, according to Jane Edmonston, Supervisor John W. Foust's chief of staff. Staff is also working on a Dark Sky Zoning Ordinance Amendment. Edmonston expects the board to see the draft this year.
"We will be working to advance the Dark Sky Ordinance in Great Falls," said Foust. "We have, over the years, been able to get some significant accommodations from VDOT and others to maintain the dark skies that we have there. This would make it much easier to get exceptions in terms of street lighting and so forth from VDOT." 
Preliminary designs for a replacement bridge over Piney Run on Springvale Road (Route 674) are some cause for concern. The current bridge is a one-lane bridge, and the community has expressed a strong preference for maintaining the one-lane bridge. Both proposed alternatives on VDOT's website call for two lanes. One proposal is for two lanes with four-foot-wide shoulders, and a second proposal is for two lanes separated by raised/splitter island median with two-foot-wide shoulders. 
"The community has spoken pretty loudly that they want to see the single-lane bridge preserved. I agree with that," Foust said. "A two-lane bridge would induce more traffic and adversely impact Georgetown Pike, which we are obligated by state resolutions and our commitment to the community to protect," he said.
According to Foust, there is no imminent threat of a two-lane bridge being constructed or approved yet. It is VDPT's general policy not to build one-lane bridges. VDOT's website states that "Design waivers for one-lane bridges only can be considered when the design year Average Daily Traffic (ADT) is less than or equal to 400… ADT on Springvale Road is 4,700."
"The process will be for me to make a motion and get the support of my board to submit a request to the Commonwealth Transportation Board and their Chief Bridge Engineer of VDOT. They would have the approval authority. As a Board Supervisor, I can only ask. They will decide," Foust said.


The Great Falls Grange Foundation, Inc. plans to take over management and marketing from the Fairfax County Park Authority to make the Great Falls Grange complex a community gathering place.
"I basically told them it is a great idea. I asked them to get it to the point where they have a finalized proposal to the Park Authority that we can then take to the community at large to make sure that there's no issue," Foust said.
The Board of Supervisors set a goal to identify $100 million in new funding for unfunded countywide pedestrian and bicycle infrastructure projects. They added an addendum to the Transportation Priorities Plan [TPP] that will run through FY 2027. 
Foust asked McLean Citizens Association leaders to prioritize their initiatives. On Jan. 5, their board recommended 14 bike and pedestrian projects. "One hundred million dollars is just going to scratch the surface needed across Fairfax County. We need to find more money," Foust said.