From meatball relay races to St. Patrick's Day festivities to beer, cider and macarons, March comes to the hoop strong. Here are some of the month's best picks. 
Meatball Madness at Lena's Wood-Fired Pizza and Tap, March 5
Is it National Meatball Day again already? Just in case you didn't have the date marked on your calendar, Lena's has you covered. Put a team together and race against others to see who can race the fastest while holding one of Lena's giant meatballs on a spoon. Think of it as reminiscent of the relay races from picnics as a kid. One entry is good for four team members and comes with a commemorative T-shirt and – of course – a coupon for a free meatball. The entry fees go to support Carpenter's Shelter – everybody wins. 10 a.m.-noon. $80 per team. 401 E. Braddock Road.
Beer vs. Wine Dinner at the Alexandrian Hotel, March 10
Aslin Beer Company and Barboursville Vineyards are checking into the Alexandrian for an evening to square off in what the hotel calls "an epic show of local libations." Following a reception, dinner will consist of a five-course menu paired with wine and beer tastings throughout. 6:30-10 p.m. $69. 480 King St.
St. Patrick's Day at Murphy's or Daniel O'Connell's, March 17
Get ready for live entertainment and plentiful beer: Alexandria's beloved Irish pubs will certainly have some festivities up their sleeves on St. Patrick's Day. Look for live music, Irish food and drink, and of course plenty of partiers at both Murphy's Grand Irish Pub and Daniel O'Connell's Irish Restaurant and Bar – and don't forget to wear green! 713 King St. and 112 King St., respectively.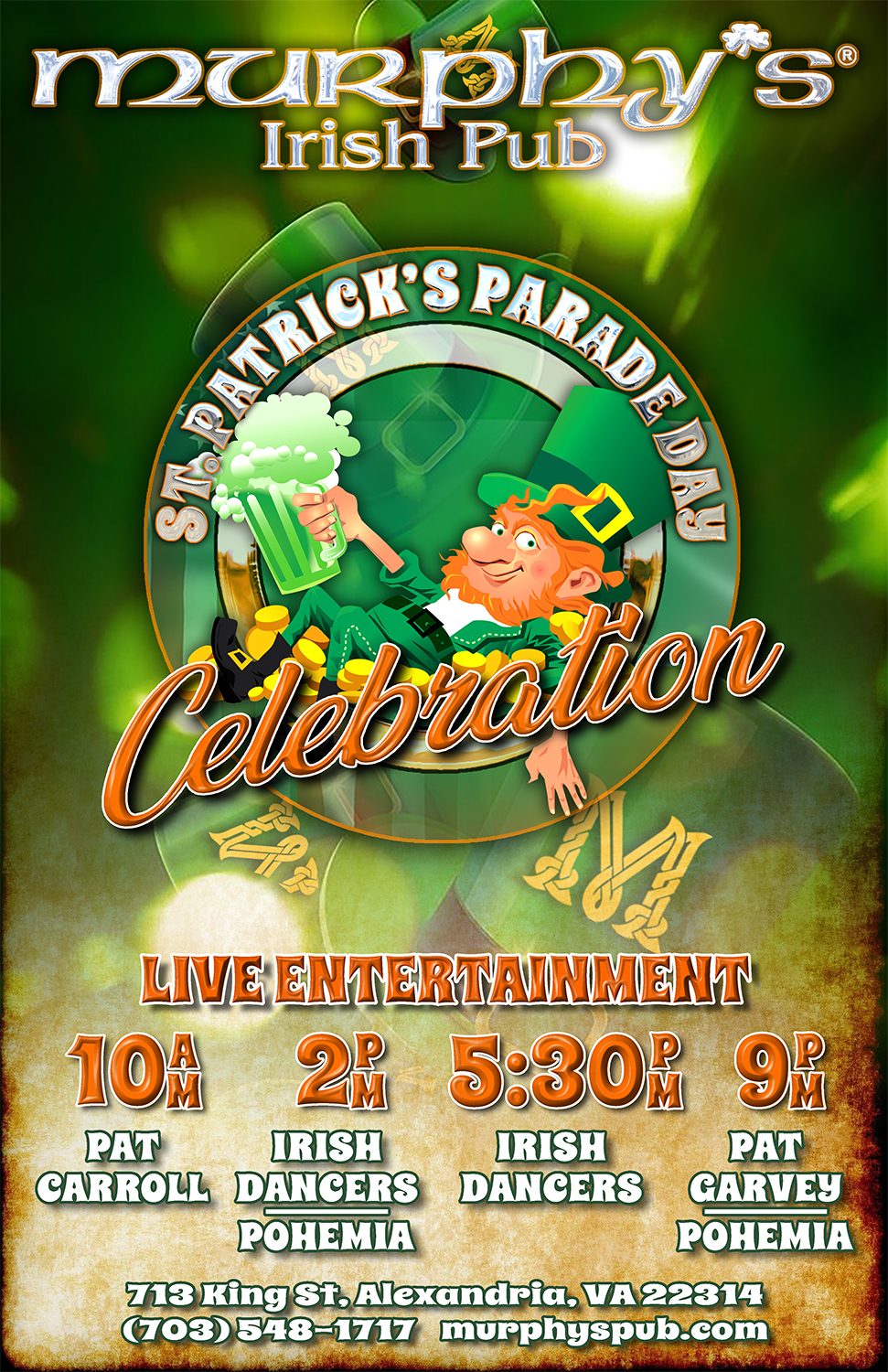 Macaron and Cider Pairing at Lost Boy Cider, March 20
In what Lost Boy Cider dubs one of its most popular events of the year, Juicestand Macarons is coming to the cidery to pair some of its sweet treats with an array of ciders on offer. A flight of four ciders will walk the aisle – so to speak – with Juicestand's macarons, each of which has been hand-selected to pair with the brews. 11 a.m.-12:30 p.m. $45. 317 Hooffs Run Drive.
Hope Nelson is the author of "Classic Restaurants of Alexandria" and owns the Kitchen Recessionista blog, located at www.kitchenrecessionista.com. Email her any time at
hope@kitchenrecessionista.com
.