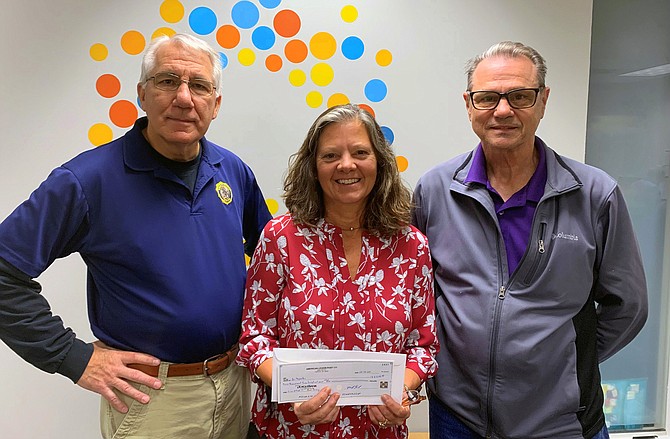 When people think about Thanksgiving and Christmas, they generally picture families gathered around a table full of food and children eagerly opening presents. But the many families in need in Fairfax County have no such images or expectations. For them, this time of year can be bleak and depressing.
That's where Fairfax-based nonprofit Britepaths comes in – and, hopefully, the generosity of the local community. To make the holidays bright, Britepaths is seeking donations so it may provide holiday meals, plus children's gifts, for 265 area families.
"Britepaths' Holiday Program presents an opportunity for individuals, families, businesses and community groups to make a difference for our neighbors during the holiday season," said Britepaths Executive Director Lisa Whetzel. "We hope community members will be inspired to make the season brighter for hardworking families who may otherwise go without special holiday meals and presents for their children."
Britepaths partners with several Fairfax County Public Schools to receive referrals for families with a demonstrated need for holiday assistance. Participating schools include those in the Fairfax High School pyramid, which serves families who live in the City of Fairfax and central Fairfax County.
In hopes of helping these families in need, Britepaths is distributing gift cards that will allow parents in families referred to the organization to purchase food for Thanksgiving and December holiday meals, as well as gifts. But Britepaths can't do it alone. Monetary donations or gift cards are greatly needed so Britepaths may meet its commitment to these families.
To contribute and for more information, go to Britepaths' Holiday Program Web page at: https://britepaths.org/our-services/holiday-program. Britepaths' online donation form makes it easy to give, as well as to create their own donation campaigns to share with friends and colleagues. 
Checks or gift cards may be mailed to Britepaths at 3959 Pender Drive, Suite 200, Fairfax, VA 22030. Please write "Holiday" on the check memo line. Anyone with further questions may contact Britepaths by calling 703-273-8829 or emailing events@britepaths.org.  
"Britepaths is grateful to its Holiday Program sponsors, American Legion Post 177 in Fairfax, the Peterson Family Foundation and Walmart Store No. 2015 in Fair Lakes," said Whetzel. In addition, all proceeds from Britepaths' recent Wine & Wonderment fundraising event, held Nov. 9, will be contributed to its Holiday Program. 
***
Britepaths is in its 38th year of providing help and a way forward for Northern Virginia residents in crisis. Throughout the year, the organization relies on funding and volunteer support from businesses, individuals, community organizations and faith communities to provide services that stabilize families with supplemental food and financial assistance; build resilience through financial education and workforce development classes, coaching, and mentoring; and offer support for children through its back-to-school drive, Food4Thought weekend food packs and holiday assistance. To learn more, visit 
britepaths.org
.