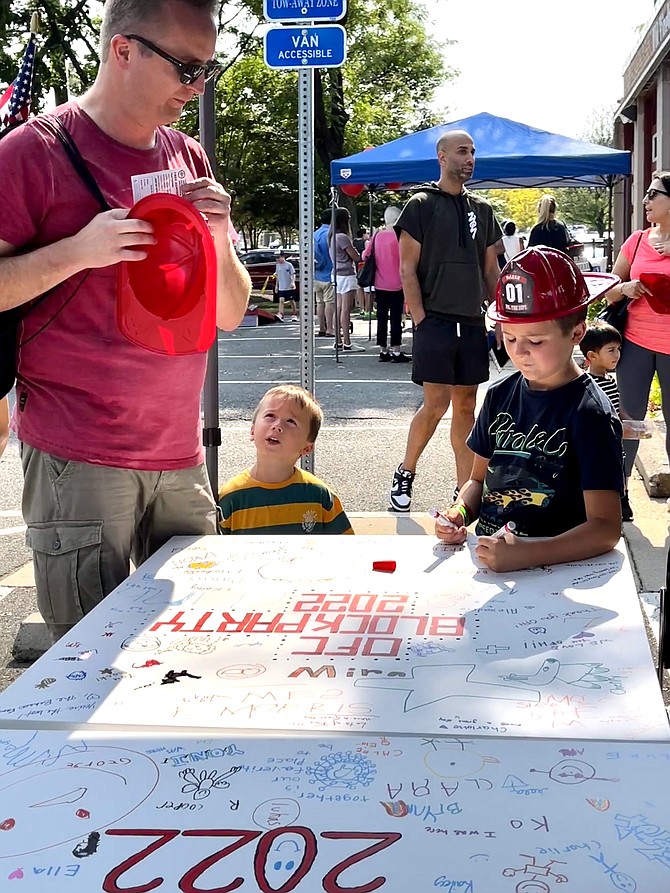 The Old Firehouse Center in McLean celebrated 32 years of service to its community on Saturday, Sept. 17. Located at 1440 Chain Bridge Rd., the Firehouse is a division of the McLean Community Center.
Patrons enjoyed hits by DJs from Hot 99.5's live broadcast and food from Listrani's Italian Gourmet Pizza and Ben & Jerry's ice cream.
The Old Firehouse is an award-winning facility, the first of its kind in Fairfax County. It provides a safe environment for fifth-through-ninth-graders to participate in recreational activities with on-site experienced staff members.
Harvest Happenings by the McLean Community Center is Saturday, Sept. 24, with free admission; registration is required.