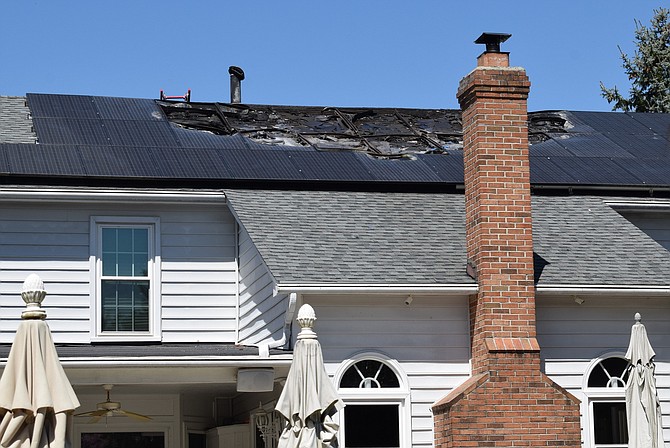 A house fire last week in Centreville caused an estimated $90,000 damage. Fire investigators determined it was accidental in nature and started on the roof because of "an electrical event involving solar panels."
The incident occurred last Tuesday, April 11, in the 15400 block of Martins Hundred Drive in Virginia Run. Units from both the Fairfax County and Prince William County fire and rescue departments were dispatched there at 11:46 a.m. for a reported house fire.
First-arriving units discovered fire visible on the roof of a two-story, single-family home. Crews worked quickly to extinguish the blaze, preventing the bulk of the fire from entering the home's interior. 
Two occupants were home when the fire began, but a neighbor saw flames coming from the roof and alerted them. They both evacuated and called 9-1-1. Working smoke alarms were in the home but did not sound, due to the fire's location. This incident did not displace the occupants.