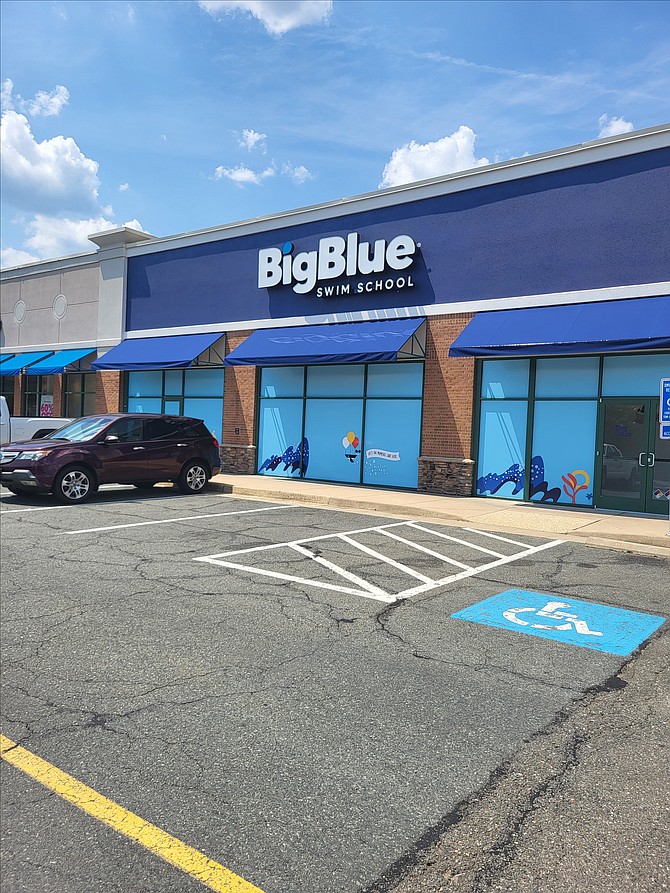 With the face of Springfield Plaza under a major transformation, a newcomer to the scene is the Big Blue Swim School, nestled between Malek's Pizza and a wedding dress shop. Big Blue opens Aug. 7.
The new company offers four levels of swim lessons from the "Baby Blue," at one end for children three months to three years, to the "Big Blue," for six years and up. Their mission statement is to show kids they can do anything by unlocking their full potential in the water, and this teaching is entirely through swimming lessons.
The CEO at the Springfield location will be Olympic swimmer Tom Dolan of Arlington. Dolan graduated from Yorktown High School and then Michigan State. He won Olympic swimming gold medals in 1996 in Atlanta and in 2000 in Australia. 
Dolan knows how valuable it is to be able to swim.
"It's a life-saving skill," Dolan said, of teaching children to swim. It's also "an activity for kids that gets them out socializing."
After his retirement, he dedicated his time to showing kids they can unlock their full potential in the water.  "As both a swimmer and a father, I have a lifelong passion for swimming," says Dolan, CEO of Level 5 Swim and franchise owner of Big Blue Swim School. "Every child should learn how to swim. …  We aim to share the importance of water safety and the fun of swimming." 
Big Blue first opened in 2009 and has locations in various states throughout the country. They partner with the USA Swimming Foundation and the United States Swim School Association. Other nearby Big Blue Swim Schools are in Dulles, Chantilly, Falls Church and Fairfax. 
This addition of an indoor swimming lessons space will join the new Whole Foods which is an anchor to the Springfield Plaza renovation which includes moving Whole Foods from the West Springfield location, relocating Trader Joe's and renovating the Giant Foods. Another newcomer to Springfield Plaza is the Container Store. They are expected to open in the summer of 2024 and will occupy a 15,282 SF space in the renovated center.
Having grocery stores is a draw that will add to the participation at Big Blue, Dolan noted. "It's a fantastic location," he said.
Big Blue Opening Celebration
Saturday, Aug. 5, 2023
11 am – 3 pm
7202 Old Keene Mill Rd, Springfield, VA Free
Big Blue Swim School celebrates opening its fifth Northern Virginia location. A ribbon cutting at 10:30 a.m. Then attendees can take a tour of the facility and enjoy refreshments from a BBQ food truck with events and activities for families and little ones to enjoy.