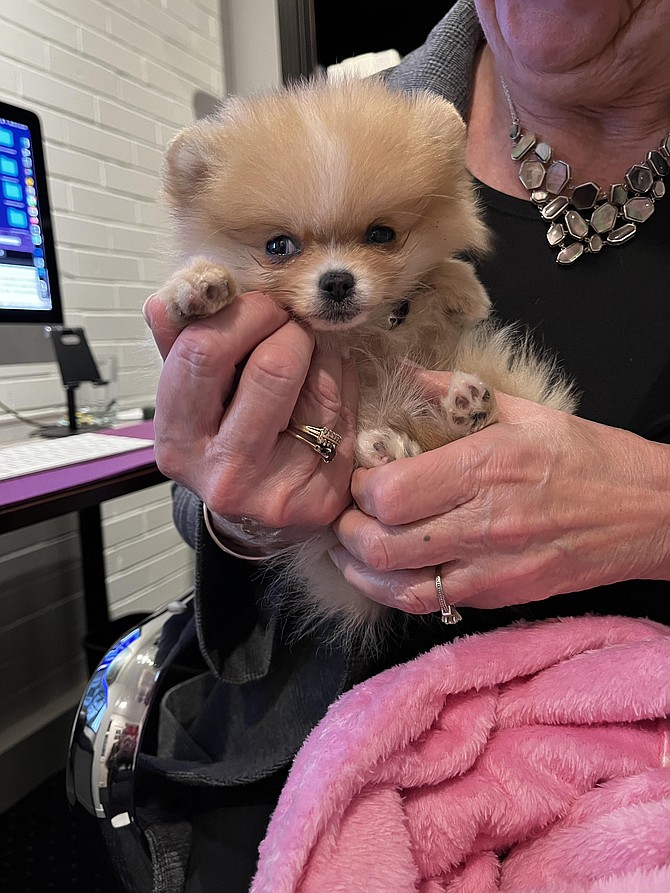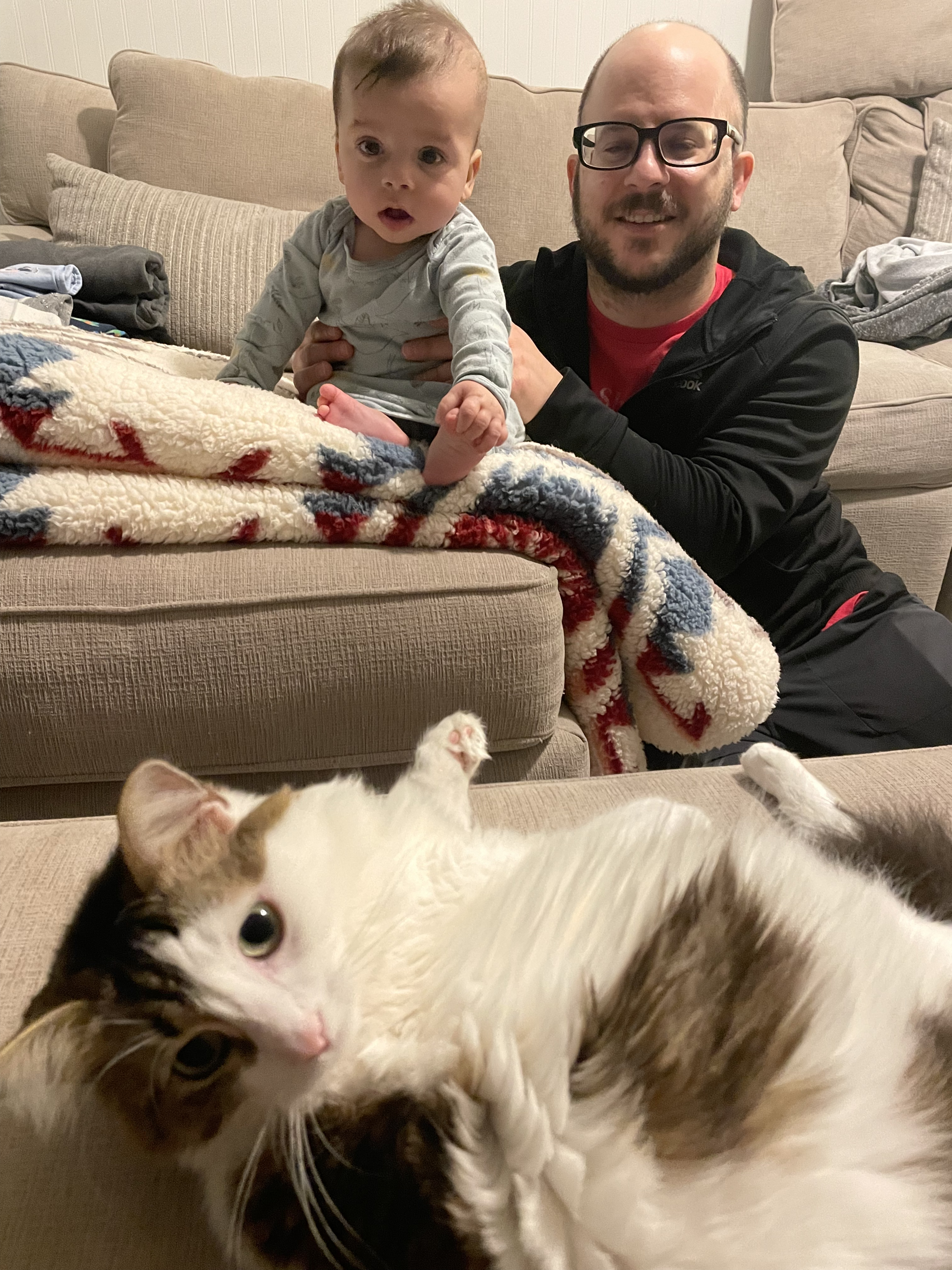 Mia, Mike, and  Baby Louis Olem of Herndon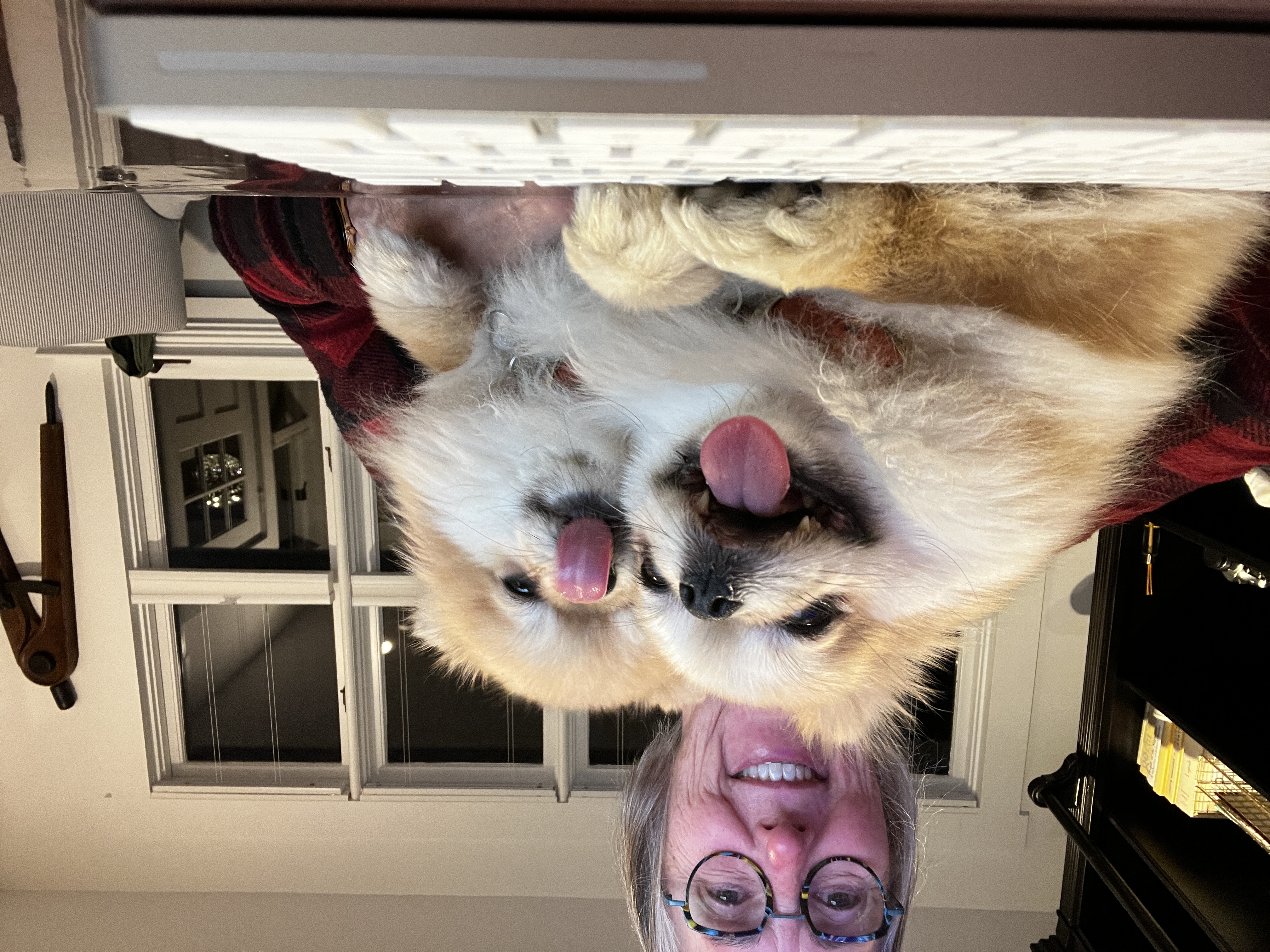 Ollie and Mollie belonging to Lindsey (Lindz) Welsh of Alexandria, spend a week with me,  Mercia Hobson, staff reporter for the Connection. The Poms lend little paws-able help to my stories. Luckily I have a delete key.  Lindsey is my daughter. When the Poms leave,  I miss them tremendously.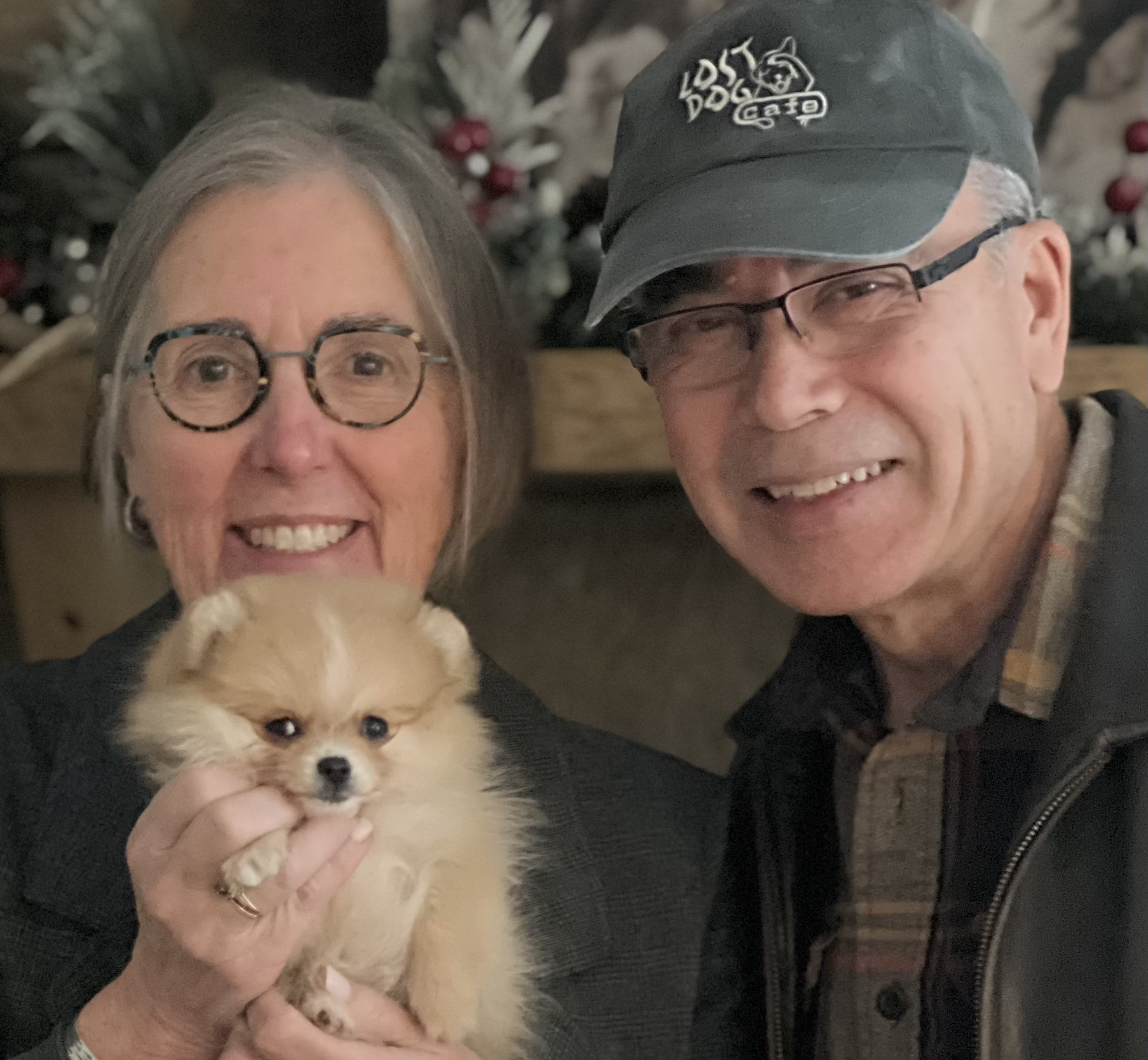 Next thing I know, Lindz, my daughter, gifts me a little Pom of my own. "You need a Pom," she says.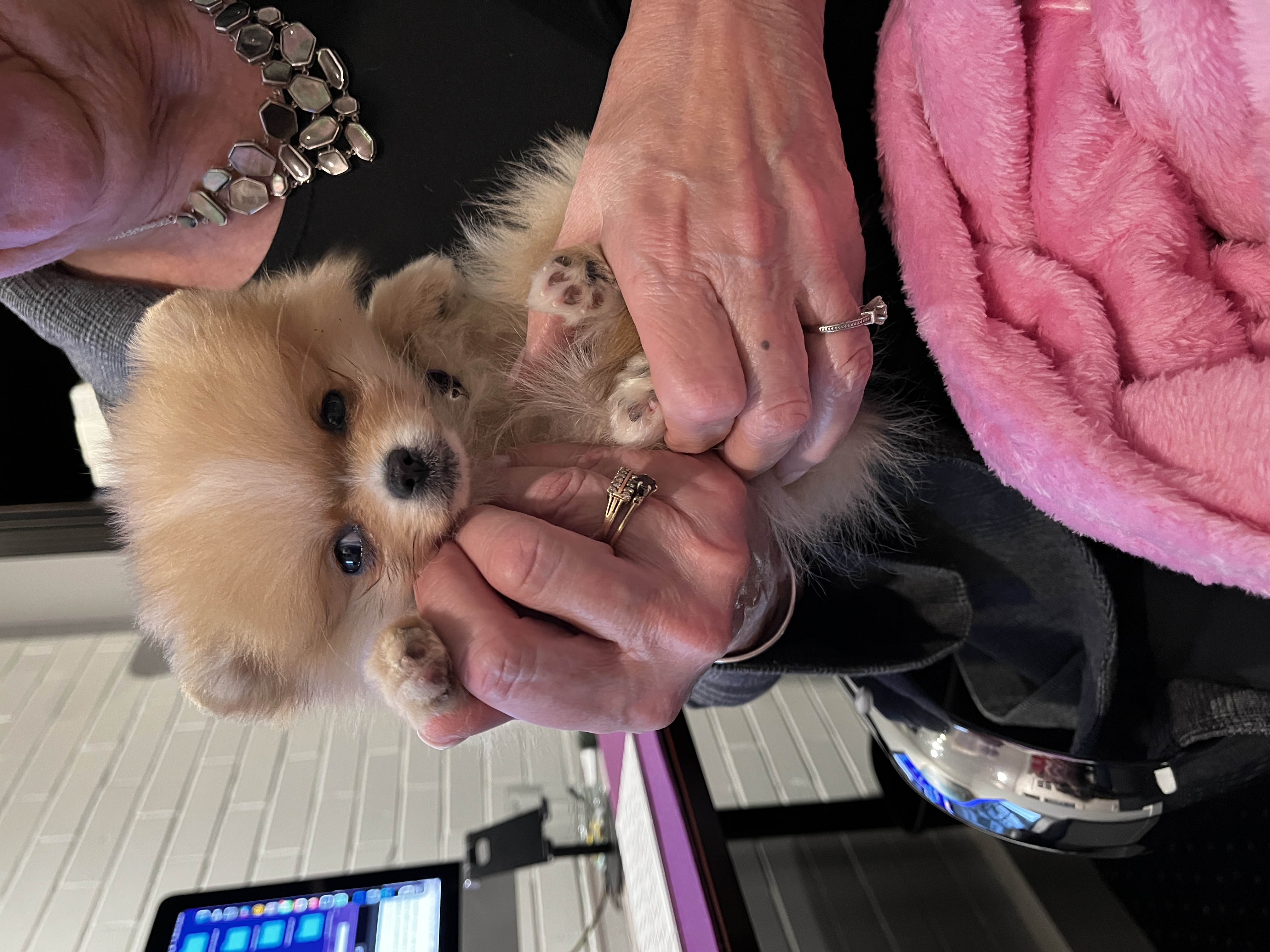 Oceanna, Oshi for short, is very small and exceedingly cute.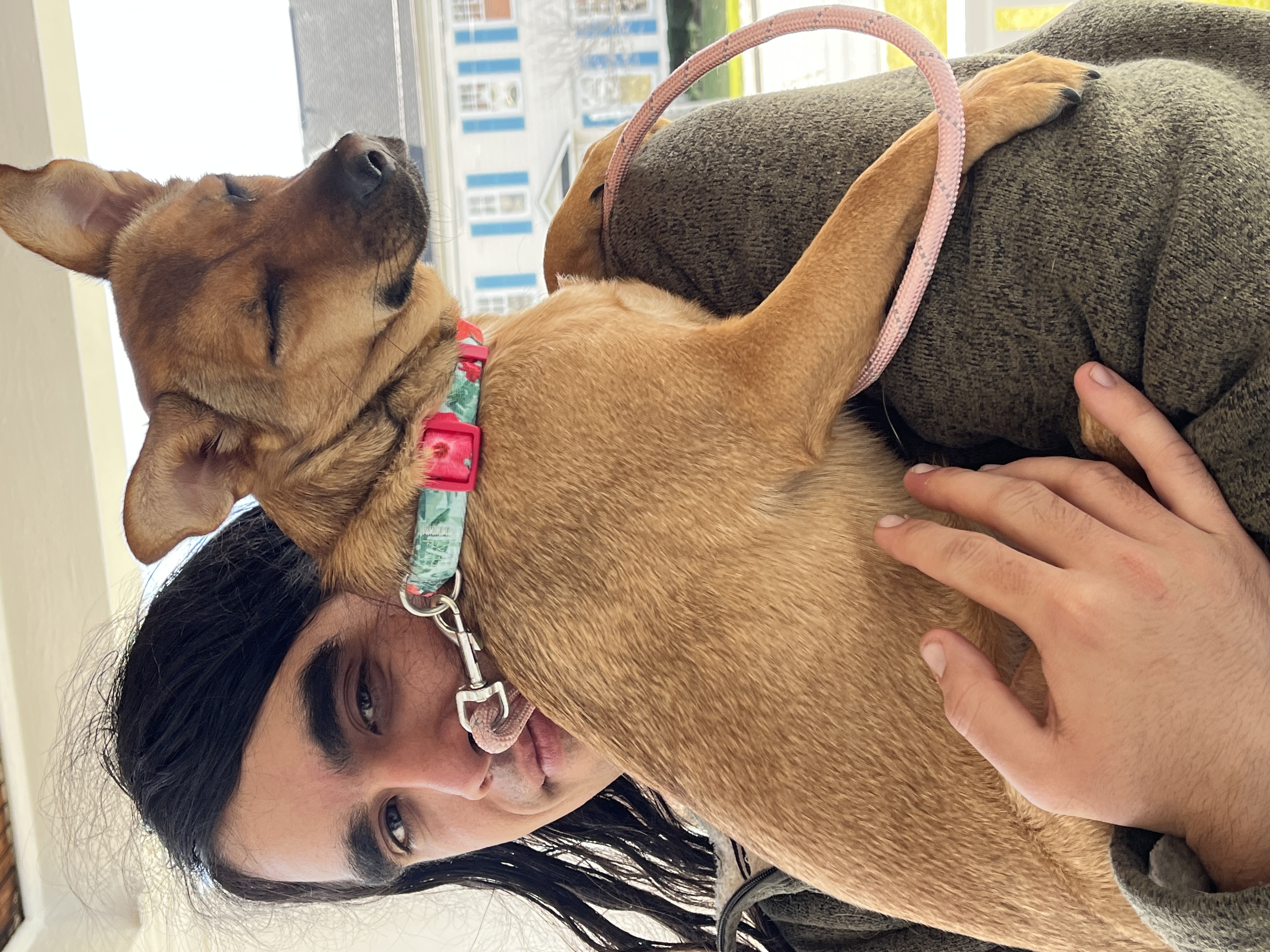 The family doggie domino effect continues. New pup Zoey coming home for the first time to Ama Hobson.