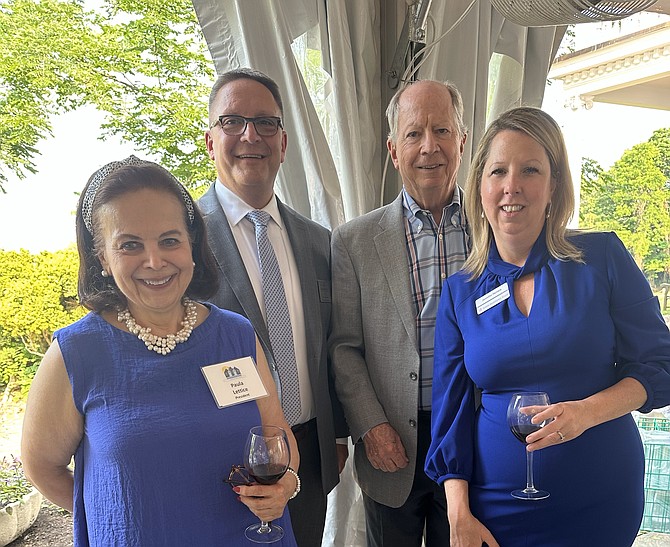 Mount Vernon At Home held its annual gala May 24 at River Farm, celebrating its 14th year as part of the Village network serving area seniors.
"We have over 80 people here tonight so I think we are doing well post-COVID," said Mount Vernon at Home president Paula Lettice of attendees that included Mount Vernon Supervisor Dan Storck and Del. Paul Krizek.
Mount Vernon At Home is part of the Village network, serving local residents aged 55 and over who are choosing to remain in their homes and communities as they age. The Village to Village Network consists of over 300 villages across the nation.
"We are helping seniors stay in their home giving them support," Lettice said. "We are giving them the assistance they need so they can age gracefully while remaining in their home."
Said member Mel Goodweather, "I like it very much. It makes a difference to take advantage of this."