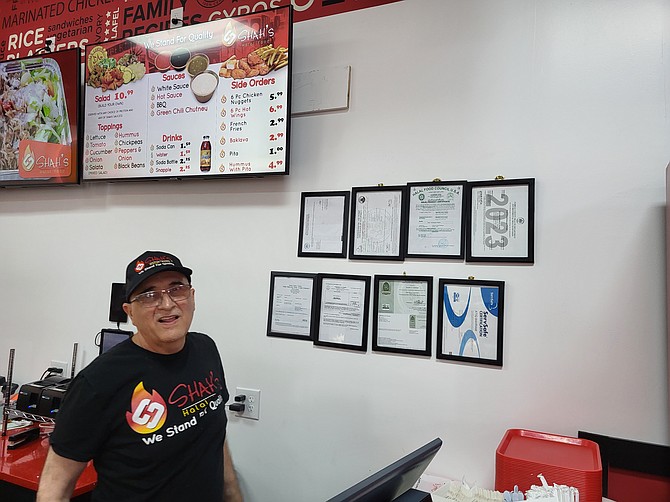 In the Fordson Place shopping plaza on Richmond Highway, lots of people in the surrounding neighborhoods flock to the Pollo Campero for foods that are served just like they get in El Salvador, Guatemala and Honduras.
"All they do is chicken," said Kevin Villanueva. "It's like it was back in our home country," he added.
A block away, a resident walked out of Best Pollo Latino with a bag full of their food for Sunday brunch. "This is good," he said, "I came with the family," he added as he headed to the car.
Pollo means chicken in Spanish and Italian, and the original Pollo Campero dates back to 1971 in Guatemala. It's seasoned with a little zest they say. There are quite a few fast food and sit-down places in Hybla Valley that serve pollo but the international cuisine varieties on Richmond Highway brings in all kinds of tastes.
The main shopping plaza offers Chinese, Mexican, Asian and Italian as well as burgers, pizza, wings and subs. Something for everyone in this multicultural area.
A newcomer to the scene, Shah's Halal Food is more of a carry-out because there is no dining area. "Halal," is an Islamic term for permissible, especially food and meat in particular, associated with quality. Halal certified meat means the animal was slaughtered according to Islamic guidelines. Shah's owne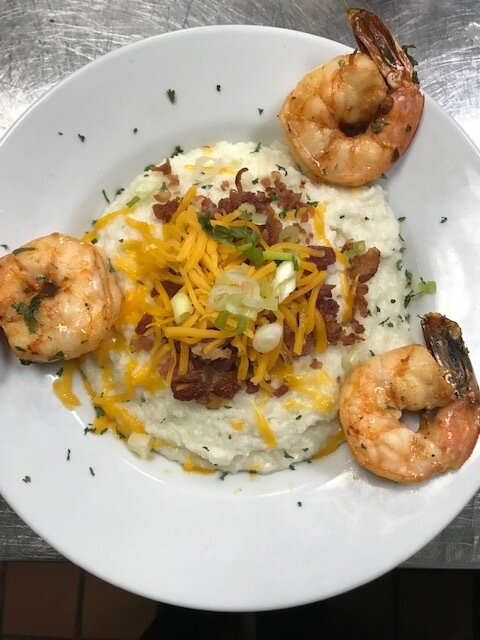 The shrimp and grits are popular at Della J's. r Nadir Harooni is proud of the fact that when it comes to the halal side of the business, "We are certified." He points to the certificate on the wall from Halal Food Council of USA. Restaurant opened in March and the chicken over rice is their most popular dish.
Up the street a restaurant called Della J's that specializes in soul food, said manager Katrena Robinson. They pack them in on Sunday for brunch too. "The catfish was excellent," said one diner, but the shrimp and grits is their number one favorite, said Robinson. They cook in a "scratch kitchen," which means everything is fresh, she said.
Della J's Delectables opened a few years ago and brought some family recipes to the table. Their dishes include catfish, fried green tomatoes and homemade peach cobbler. "Southern home cooking, simply fresh," says their menu.
Next week, the Gazette goes into Huntington and more ethnic diverse foods.