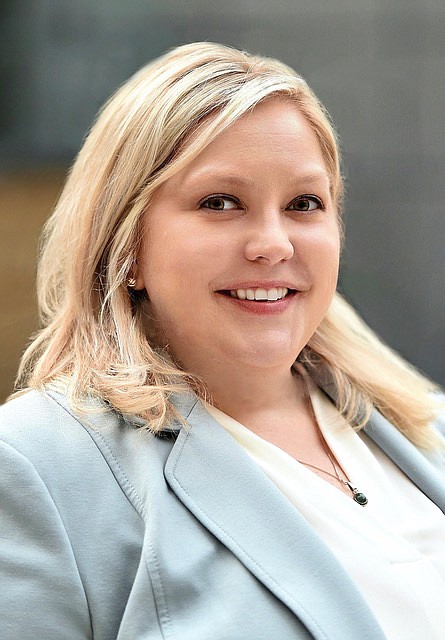 Arlington Thrive, a local nonprofit organization committed to
providing timely assistance to neighbors in need for the past 48 years, has appointed Melanie Anderson as its new Executive Director effective Oct. 16.
Melanie Anderson is currently the Executive Vice President of the
National Association of Workforce Boards and has previously served as Director of Government and External Affairs at Opportunity Nation, roles which have inspired her to seek opportunities to connect more directly to communities and the critical work happening on the ground every day. 
Board President Karen Daniel welcomes Melanie's experience and collaborative approach. "Melanie brings over two decades of strategic and collaborative nonprofit leadership experience, and a track record of innovation and partnership," Daniel said. "Her leadership is rooted in active listening, teamwork, and forward-thinking strategies. Melanie is committed to elevating the voices of all Arlington Thrive stakeholders and focusing our work to best serve evolving community needs."
"I am deeply impressed by Arlington Thrive's unwavering commitment to making a positive impact in the lives of those facing economic challenges," Anderson said. "Together, I believe we can create a more resilient and supportive community for all."
FY23 Achievements: A Record-Breaking Year
Thanks to the generosity of the community and partnership with Arlington County's Department of Human Services, Arlington Thrive provided a record-breaking $7 million in direct assistance to Arlington households in need, including a total of 1,673 children in fiscal year 2023 (July 1, 2022 - June 30, 2023).
This direct assistance helped alleviate poverty and prevent short-term crises from escalating into long-term instability.
Arlington Thrive's new Childcare Navigator program is making strides in addressing one of the biggest obstacles faced by the families Thrive serves -- accessing quality, affordable childcare. Thirty-two families have already benefited from this initiative and four new childcare providers opened their doors to subsidy recipients. Strategic partnerships with APAH, Bridges to Independence, and Doorways amplified this work to make quality childcare a reality for more Arlington residents in need.
Arlington County Board Member Matt de Ferranti said, "Arlington Thrive has been a nimble partner for the County, responding swiftly to critical needs. I'm excited about the next chapter and the positive impact we can make together."
Arlington Thrive is a nonprofit organization dedicated to providing timely assistance to neighbors in need. Its mission is to help individuals and families facing economic challenges develop the capacity to be stable, secure, and thrive in their jobs, health and homes.