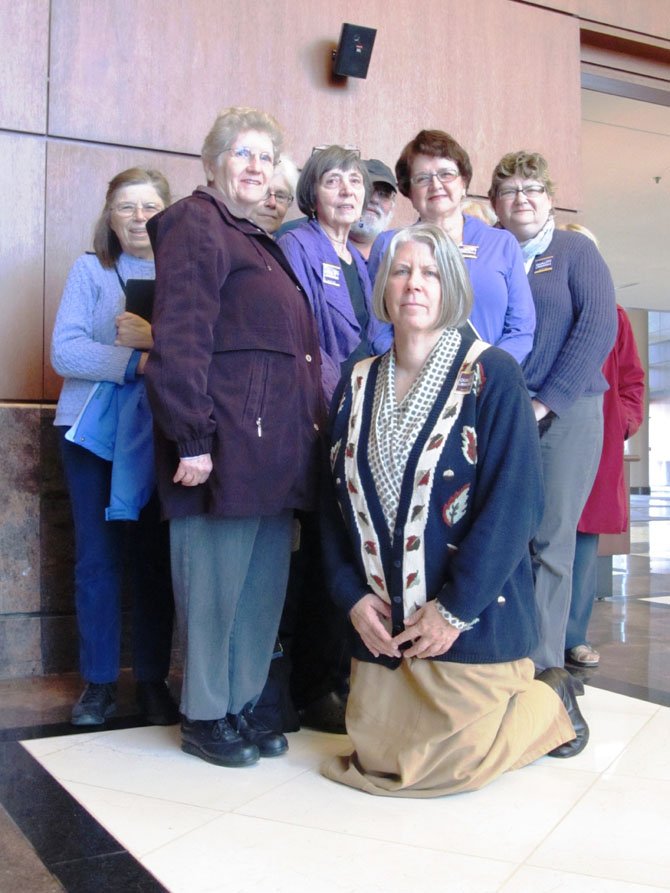 Wearing purple, about 50 library supporters gathered at the Fairfax County Government Center on Tuesday, Nov. 19, to show their support for the library board's recommendations to the Board of Supervisors.

Stories this photo appears in:

Supervisors endorse Library Board's recommendations to increase funding, discard beta plan.
"You can assume that the BETA Plan is dead. I will make that motion tomorrow." In her email to a concerned library patron the night before the Board of Supervisors Nov. 19 meeting, Chairman Sharon Bulova (D-at-large) put to rest speculation that the board would resuscitate the controversial beta plan aimed at streamlining the county's library system.