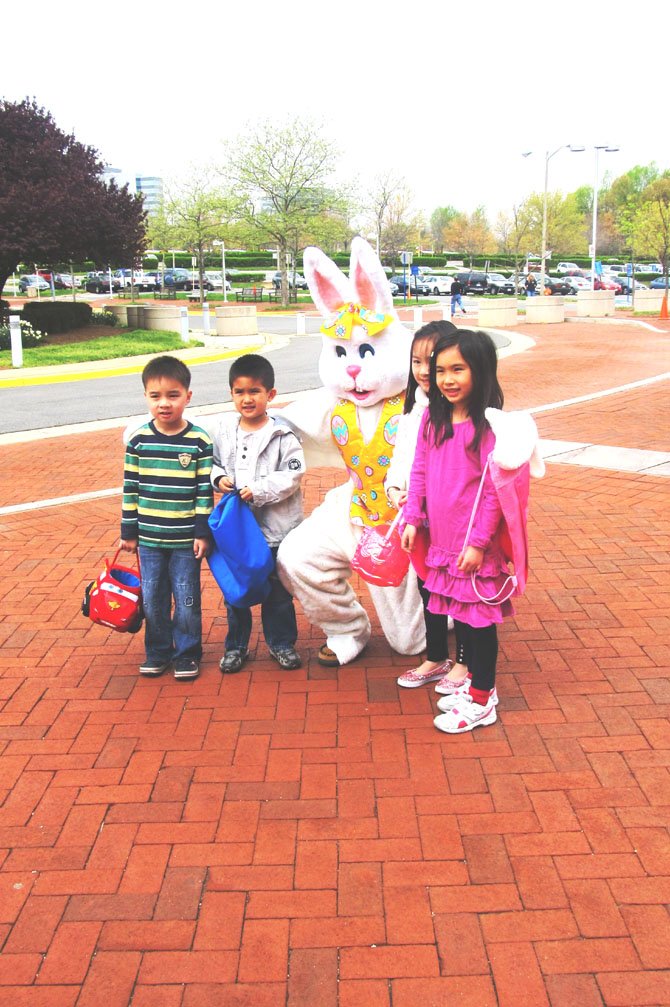 Alan Nguyen, 5, Jonathan Truong-Brown, 5, Chelsea Nguyen, 6 and Alexandra Truong-Brown, 7, of Burke brought their baskets to meet the Easter Bunny Saturday, March 31, at Jubilee Christian Center's 2012 "Eggstravaganza" held at the Fairfax County Government Center.
Stories this photo appears in:

Jubilee Christian Center event features music, moon bounces and egg rolls for every age.
Ever since Dolly Madison, wife of the fourth American president, organized an egg roll down the hilly lawn of the Capitol building in 1810, egg rolls have become an Easter tradition.