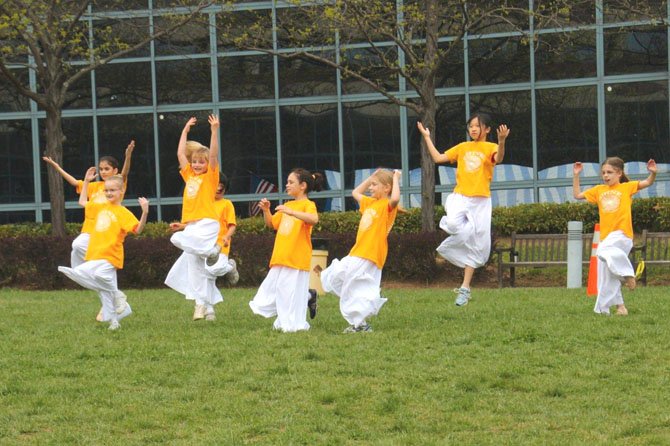 Bringing in some light: The Fairfax-based Children of the Light dance ensemble performed to the song Highly Exalted at the Jubilee Christian Center-sponsored 2012 "Eggstravaganza" on Saturday, March 31, at the Fairfax County Government Center. Formed in 1991, the Christian dance and drama group of children and youth ages 3-18, under the guidance of Director Jeannine Lacquement, are trained in creative dance, mime and choreography.


Stories this photo appears in:

Jubilee Christian Center event features music, moon bounces and egg rolls for every age.
Ever since Dolly Madison, wife of the fourth American president, organized an egg roll down the hilly lawn of the Capitol building in 1810, egg rolls have become an Easter tradition.