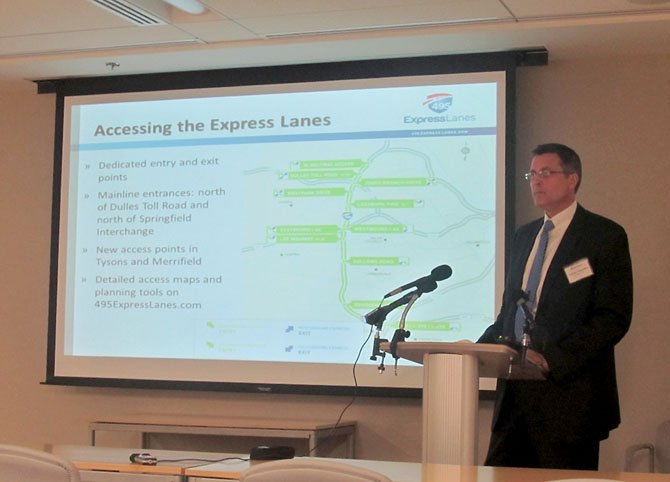 Tim Steinhilber, Transurban-Fluor Express Lanes manager, explains the benefits of the new 495 Express Lanes, on track to open in December 2012. "The 495 Express Lanes will fundamentally change how the region thinks about and uses the Capital Beltway in Virginia," Steinhilber said.
Stories this photo appears in:

VDOT officials say I-495 Express Lanes will be just that.
Predictable, safe and reliable is not how most motorists would describe driving on the obstacle course known as the Capital Beltway.