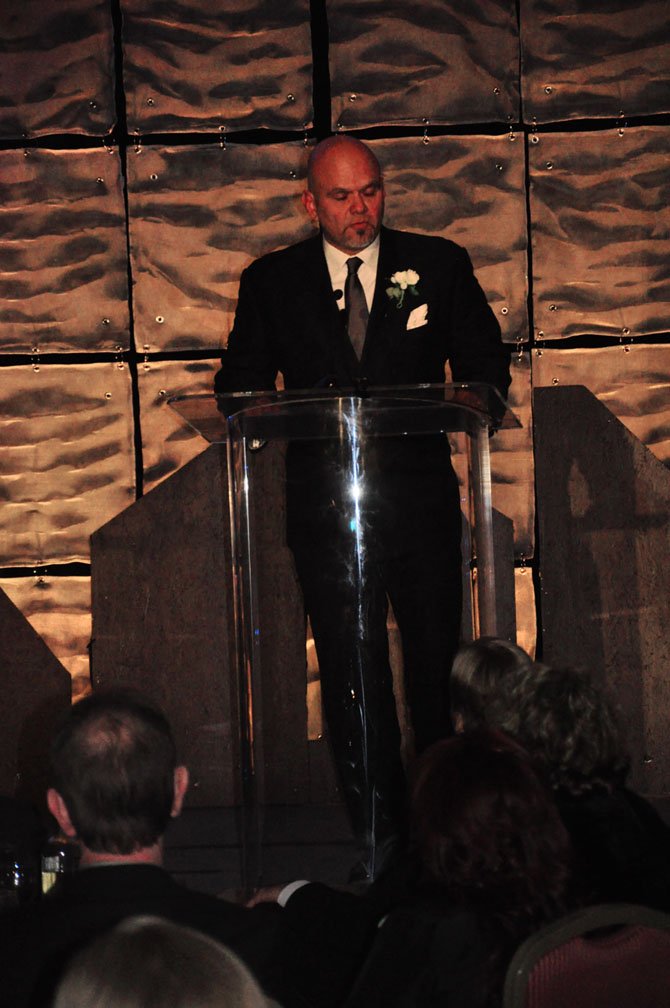 Philip Sandino of Dominion Virginia Power accepts the company's Best of Reston award Thursday, April 12.
Stories this photo appears in:

Reston Interfaith, Greater Reston Chamber of Commerce hosts annual awards gala.
The annual Best of Reston awards recognized four individuals, two organizations and two businesses Thursday, April 12 at the Reston Hyatt. Reston Interfaith and the Greater Reston Chamber of commerce host the awards, which celebrated their 21st year.