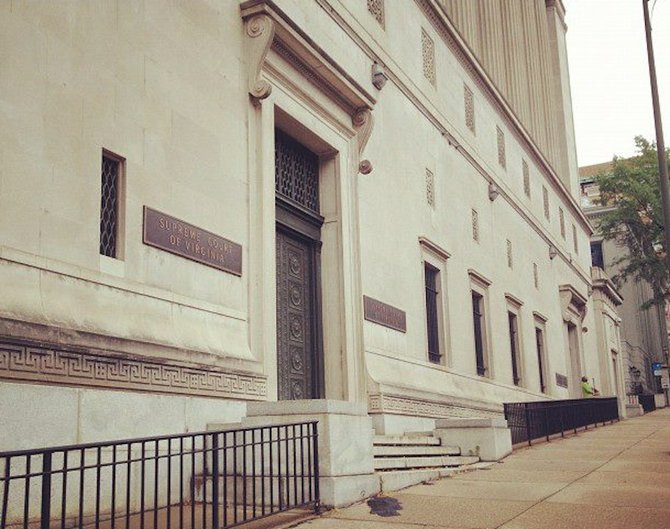 No photographs, videos or audio recordings are allowed in the Virginia Supreme Court. The clerk's office says the court's audio recording is not available to the public.
Stories this photo appears in:
Key issue still unresolved: Does city have authority to deprive use of alley to Boat Club?
The Virginia Supreme Court has overturned a decision from the Alexandria Circuit Court about the use of a public alley in Old Town, but the case is not over ye
Old Dominion objects to City Council lease of public alley for private use.
Does Alexandria have the right to close Wales Alley? That's an issue now before justices of the Virginia Supreme Court, who heard oral arguments in a case that's divided Alexandria for years.