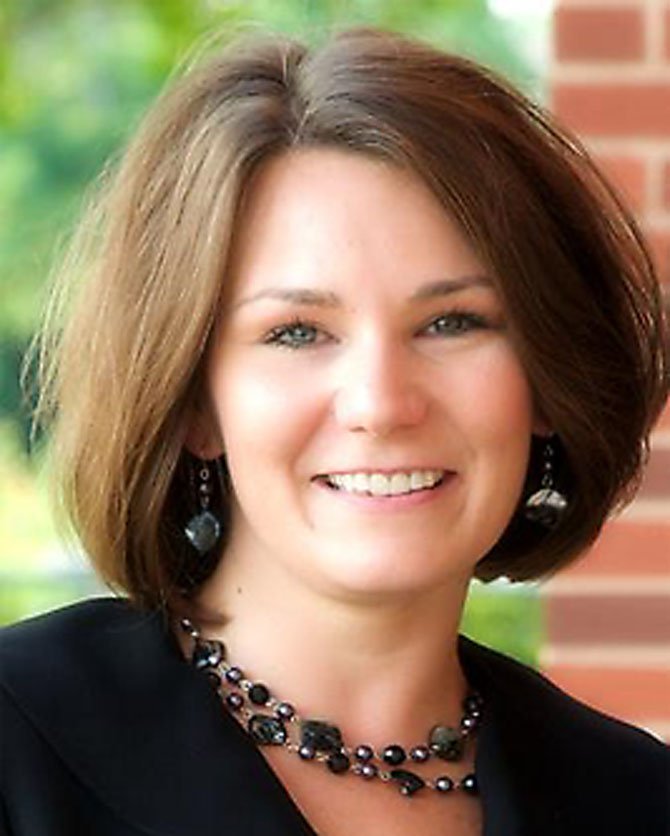 Lisa Merkel
Stories this photo appears in:

2012-14 Council features three incumbents, two past councilmembers.
Lisa Merkel was elected Mayor of Herndon Tuesday, May 1, and Connie Hutchinson, Melissa Jonas, Dave Kirby, Sheila Olem, Charlie Waddell and Grace Wolf were elected to the Herndon Town Council for the 2012-14 term.
Vice Mayor Lisa Merkel, Councilmembers Jasbinder Singh, Bill Tirrell seek election.
With current Herndon Mayor Steve DeBenedittis deciding not to seek re-election, three current councilmembers will seek his spot in the town's May 1 election. Vice Mayor Lisa Merkel and Councilmembers Jasbinder Singh and Bill Tirrell look to succeed DeBendittis, who was first elected in 2006.