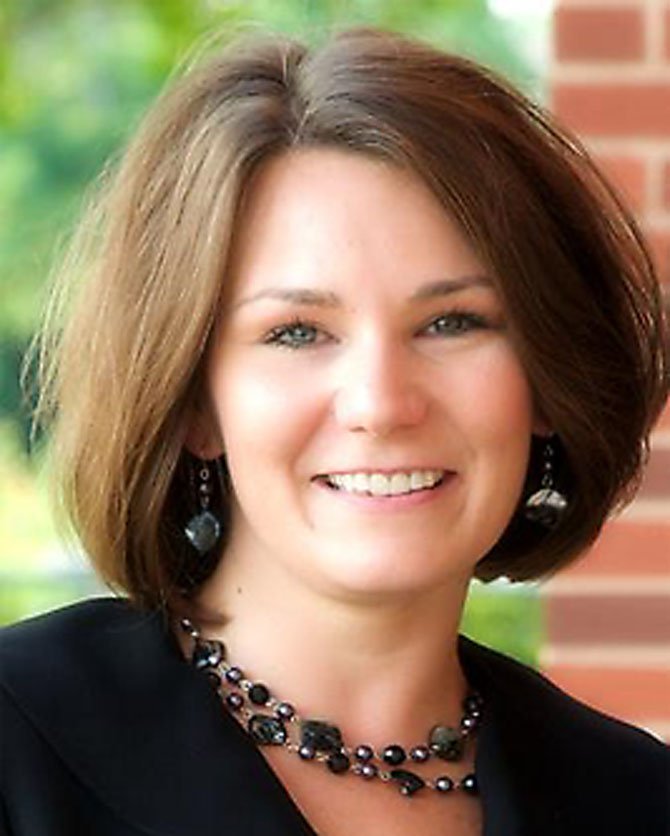 Herndon — Lisa Merkel was elected Mayor of Herndon Tuesday, May 1, and Connie Hutchinson, Melissa Jonas, Dave Kirby, Sheila Olem, Charlie Waddell and Grace Wolf were elected to the Herndon Town Council for the 2012-14 term.
Merkel was first elected to the council in 2010, and she served for the past two years as Vice Mayor. She has lived in Virginia since 1996 and in Herndon since 2002.
"I believe Herndon is the gem of the Dulles corridor, the best place to raise a family or start a family in the Northern Virginia area, and I want to make sure it stays that way," she said. "In the past few years property values have gone up, crime has gone down, and I want to continue those plants."
Merkel says her experience dealing with the town's plans for metro development and downtown development make her eager to pursue them over the coming term.
"I want to take those community-vetted plans and move from plans into implementation," she said. "I plan to direct staff to look at ways to prioritize our downtown master plan to make sure pattern book is started and zoning language written."
Merkel also said she plans to pursue a hotel use for downtown, which was voted down by the council in recent years.
"I think it was a very detrimental evening when that proposal was voted down despite community support, and I've been surprised how many people have mentioned it when I was out talking to people," she said.
Hutchinson will serve her seventh term on the council, and has previously served as vice mayor from 2008 to 2010. Wolf and Olem were elected to their first terms on the council in 2010. Kirby and Waddell have served two previous terms on the council, from 2006 to 2010. Jonas has spent the last two years on the town's Planning Commission.
Merkel and the new council will be sworn in July 1. More information on the time and location of the public swearing-in ceremony can be found at www.herndon-va.gov.