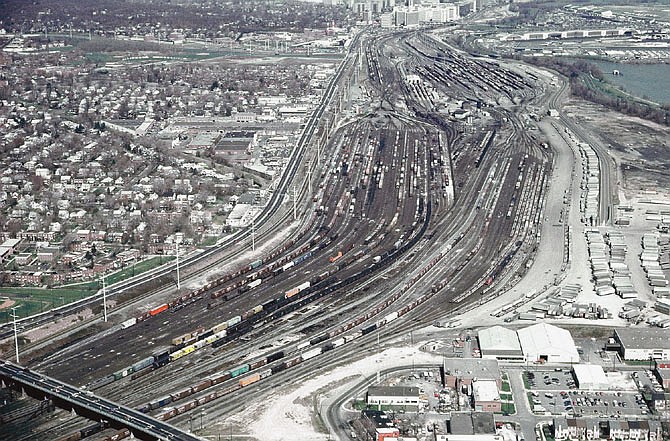 Photograph of the Potomac Yard about 1972.
Stories this photo appears in:

City taxpayers are about to assume financial risk for new Metro station.
Alexandria taxpayers are about to gamble on the future, rolling the dice on development at a former railroad yard to fund a new Metro station.

From Native American settlements to gentrified neighborhoods.
If you stand on the roof of a high rise apartment build in North Alexandria, you can get a sense of the extraordinary flatness of the Potomac Yard. You can see the Washington Monument and the Capitol dome across a skyline unbroken by anything but the occasional lifting off of a plane from Ronald Reagan Airport. To the left are the high rise buildings of Crystal City, but they are manmade break in the flat land which runs from the Potomac River south to below Old Town before a ridge of any significant height changes the contour of the country side.