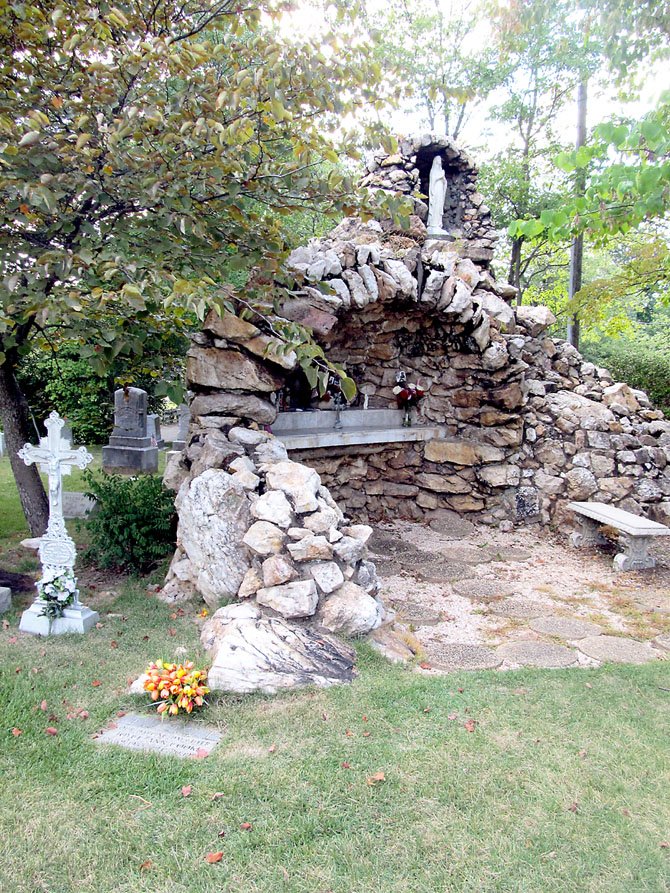 The grotto at the historic cemetery at St. Mary of Sorrows Catholic Church, where there will be a candlelight vigil on Sunday, Sept. 2 at 8 p.m. as part of the 150th anniversary commemoration events of the American Civil War.
Stories this photo appears in:
Fairfax Station Railroad Museum commemorates first mass Civil War evacuation.
"By midnight, there must have been three thousand helpless men lying in the hay. All night long we made compresses and slings and bound up and wet wounds when we could get water…" —From the writings of Clara Barton, after tending to the wounded in the battles of Second Manassas and Ox Hill in late August, 1862.