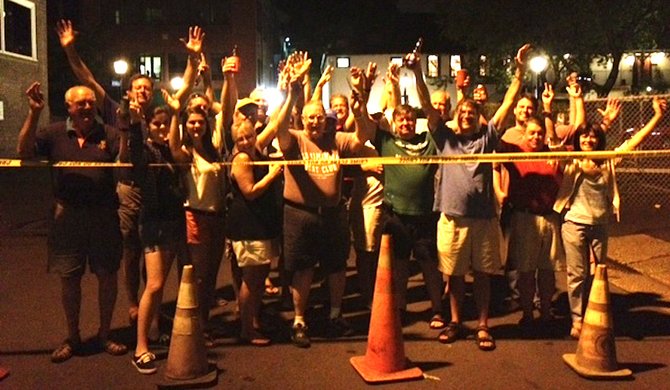 Members of the Old Dominion Boat Club occupy the Strand.
Stories this photo appears in:

Boat Club occupies the Strand as tensions mount over controversial small-area plan.
Last weekend, members of the Old Dominion Boat Club staged an annual ritual that's something of a cross between a tailgating party and Occupy Wall Street. Every year, members shut down a section of the Strand for several hours to make sure everybody knows that the land is officially Boat Club property. The yearly affirmation usually goes without much notice.