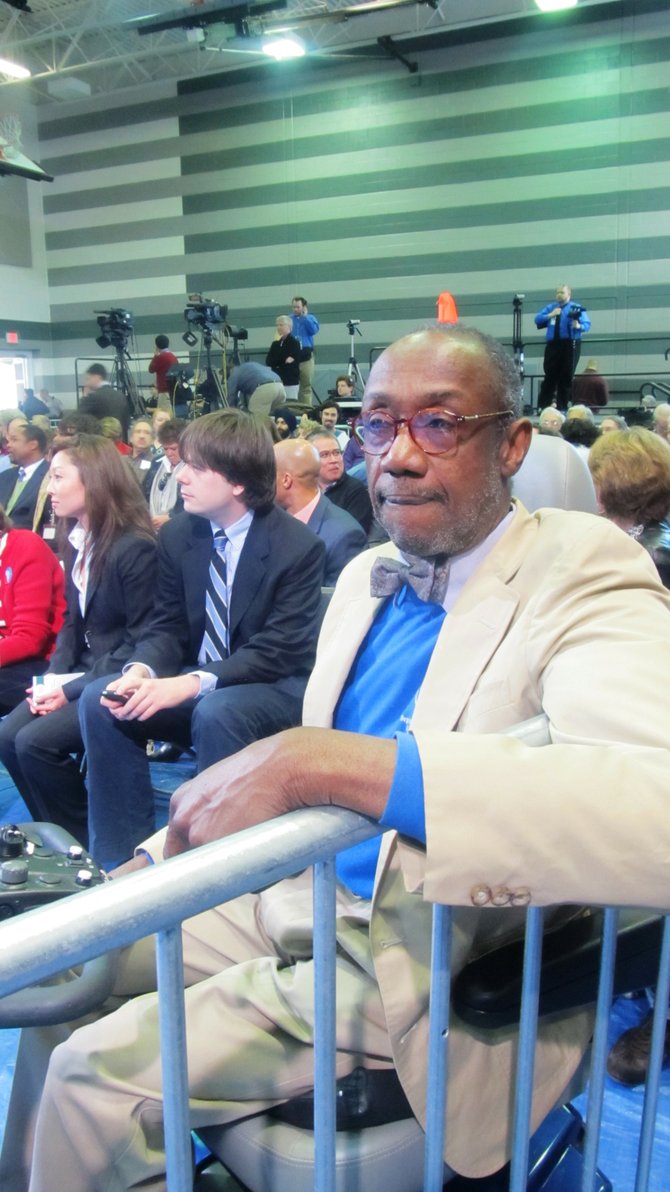 Quincy Springs, with the Fairfax County Department of Neighborhood and Community Services, said he thought President Obama does not get enough credit for his plans.
Stories this photo appears in:

Local homeowners, housing advocates say president's plan gives homeowners important safeguards.
Tina Kotson of Springfield, a homeowner of five years, said she thought it would be fairly easy to refinance her current 5.65 percent mortgage and take advantage of today's lower rates.

Fairfax County housing advocates applauded President Barack Obama's proposed Homeowner's Bill of Rights, saying it will give homeowners critical protection from predatory lenders and important safeguards when they purchase a home.

Gives speech to crowd at James Lee Community Center in Falls Church.
Calling the continuing depression in the housing market a "make-or-break" moment for the middle class, President Barack Obama delivered a short and pointed speech this morning about his proposed Homeowner's Bill of Rights to an audience in Falls Church.