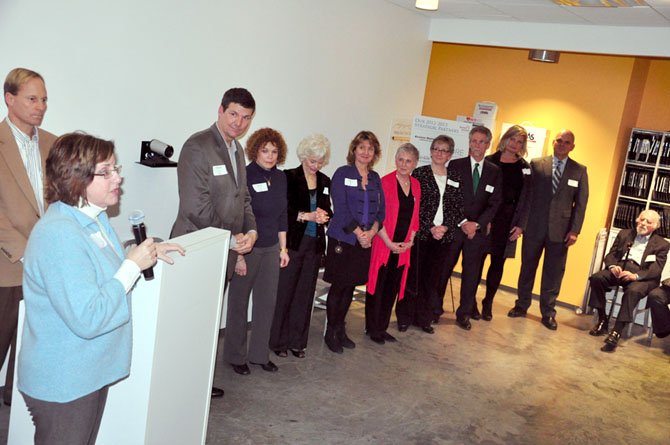 Kerrie Wilson, CEO of Reston Interfaith, speaks at the Best of Reston presentation Thursday, Feb. 2. Four individuals, two businesses and two organizations were honored as the 2012 Best of Reston Winners. From left, the winners are: Frank Lynch of Reston Little League, Janet Bolton, Anne Strange, Karen Hale and Jean Boston of Graceful Spaces, Boofie and Joe O'Gorman, Karen Brennan of We Play and Philip Sandino of Dominion Power.
Stories this photo appears in:
Reston Interfaith, Chamber name annual award winners.
Four individuals and four organizations were named Best of Reston for 2012 at Google's Reston headquarters Thursday. Feb. 2. The annual awards, which are awarded to those who serve their community, will be given at the 21st Best of Reston Awards April 12.