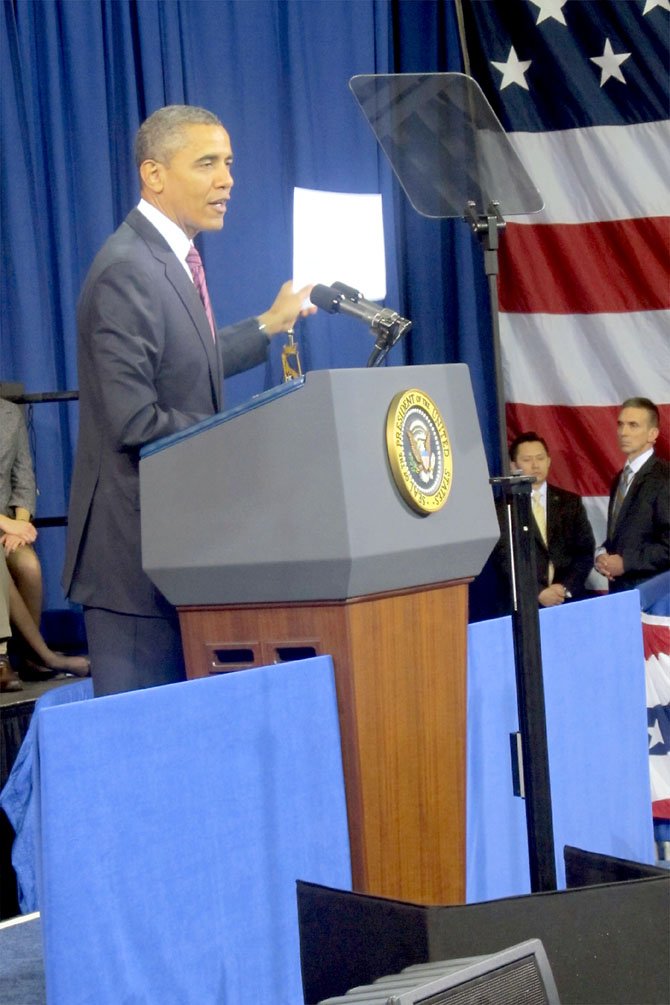 President Barack Obama held up a piece of paper and told the audience that "this is what a mortgage form should look like. This is it," he said to applause during his speech at the James Lee Community Center in Falls Church on Wednesday, Feb 1.
Stories this photo appears in:

Local homeowners, housing advocates say president's plan gives homeowners important safeguards.
Tina Kotson of Springfield, a homeowner of five years, said she thought it would be fairly easy to refinance her current 5.65 percent mortgage and take advantage of today's lower rates.