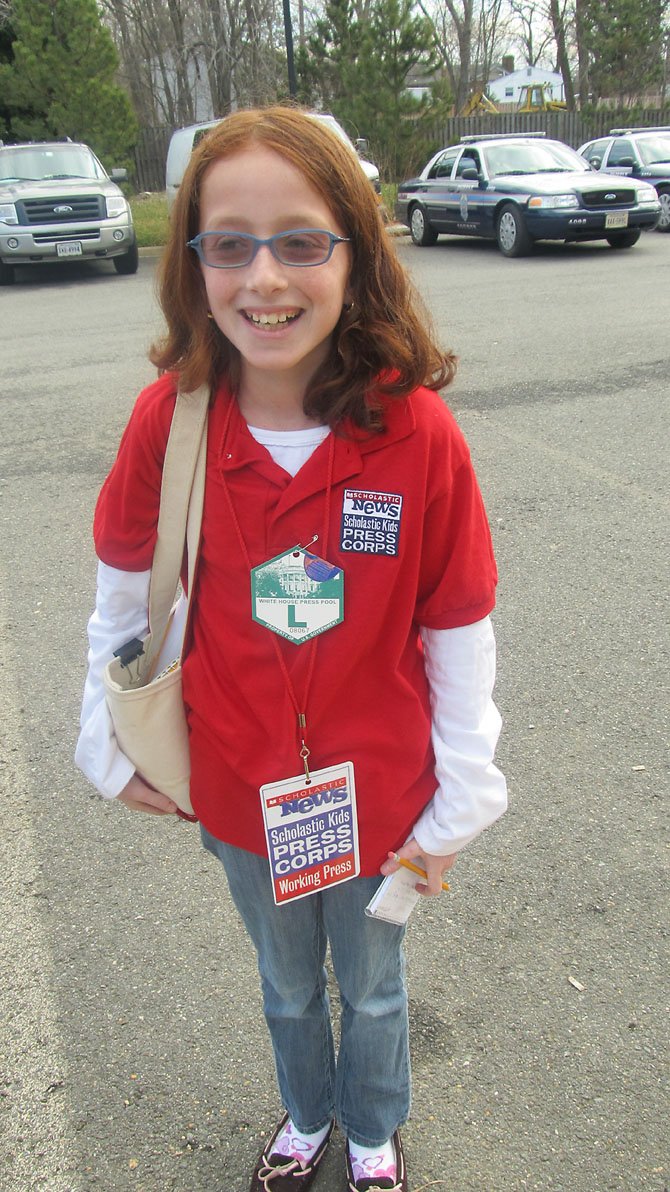 Abby Sacks, 11, a Scholastic Kid Reporter who attends Kings Glen Elementary School in Burke, attended her first presidential press conference as a reporter during President Obama's visit to Falls Church on Wednesday, Feb. 1. "It was cool, but I expected it to be longer. He's is trying to come up with easier mortgages for people, so that's what I will write about."
Stories this photo appears in:

Local homeowners, housing advocates say president's plan gives homeowners important safeguards.
Tina Kotson of Springfield, a homeowner of five years, said she thought it would be fairly easy to refinance her current 5.65 percent mortgage and take advantage of today's lower rates.