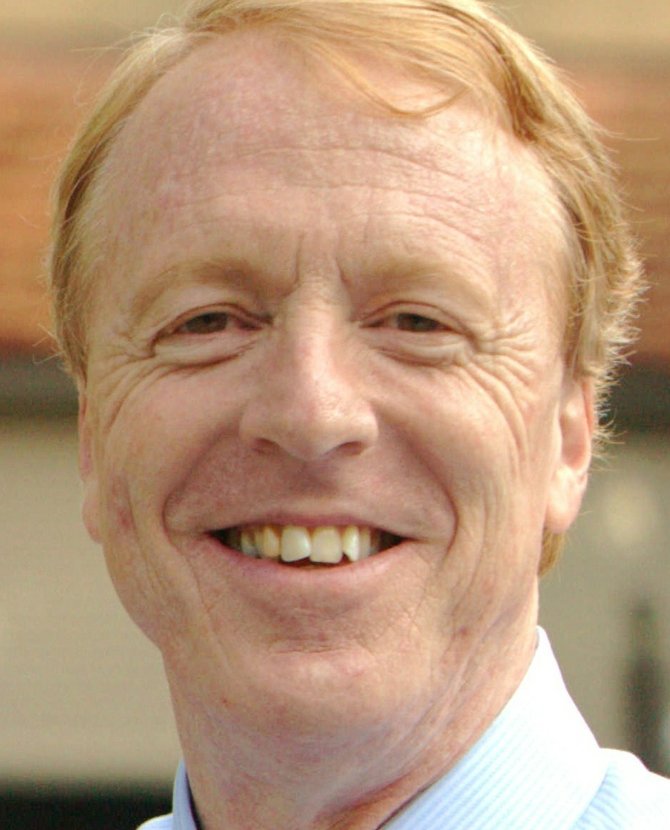 Sen. George Barker (D-39)
Stories this photo appears in:
With the sentencing of former Virginia governor Bob McDonnell fresh on their minds, many northern Virginia members of the delegation to the state General Assembly expect ethics reform to be a focal point at the session beginning Jan. 14.

Two Northern Virginia Democrats take part in panel to consider school security.
Do Virginia schools need more guns? That question is at the heart of a debate that's now reaching a fever pitch in the commonwealth, especially after a man with a Bushmaster assault rifle blasted his way into a Connecticut elementary school and killed 20 children and six adults before killing himself. Republican Gov. Bob McDonnell responded to the tragedy by creating a School Safety Task Force, which is considering a proposal for every school in Virginia to have an armed school resource officer.

School boards were encouraged by support from governor, but couldn't win over Senate committee.
The Senate Committee on Education and Health voted today to kill an effort overturning the King's Dominion Law, which mandates that school divisions across Virginia begin classes after Labor Day.

Opinions are divided as to what kind of influence the amendment could have if passed.
This fall, voters across Virginia will be confronted with a hotly debated amendment to the Virginia Constitution that seeks to limit the ability of local governments to use the power of eminent domain.

Bill would make it a primary offense rather than a secondary offense.
Although he hasn't been reading them while driving, state Sen. George Barker (D-39) has been receiving a flood of emails about distracted driving. Increasingly,