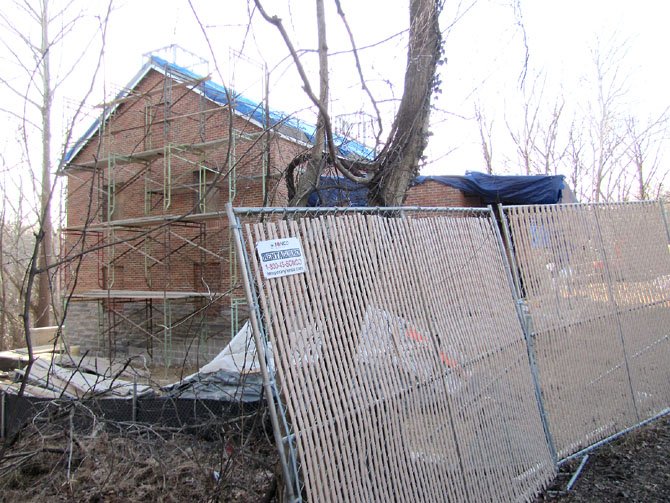 Construction on buildings that will filter the odor from vents in a major sewer line is blocking parking to this popular Potomac River access point at Angler's Inn.
Stories this photo appears in:

Construction seeks to eliminate stench from sewer line vents.
Construction along the C&O Canal to help eliminate stench is currently causing a stink. The parking lot at Anglers Inn on MacArthur Boulevard, used by kayakers enjoying the Potomac River as well as runners, hikers and bikers traversing the Billy Goat Trail and towpath, is now filled with construction equipment and no parking signs. The public can't access the lower lot at this time.