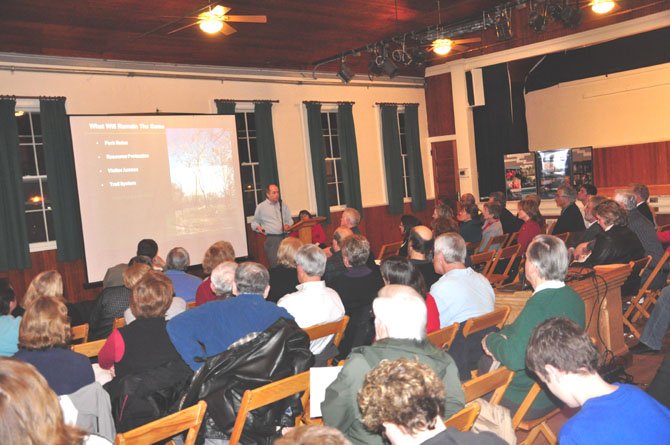 Andy Galusha with the Fairfax County Park Authority's Park Planning Branch, presents information about the master planning process for Riverbend Park at the Grange Tuesday, Feb. 21.
Stories this photo appears in:

Great Falls, Park Authority sound off on uses for historic resources.
The Great Falls Citizens Association's Long-Range Planning Committee took the next step in creating their Long-Range Plan Monday night, with a public meeting to discuss the future of the Grange and the Forestville Schoolhouse.

Master Plan will serve to update plan created in 1975.
The Fairfax County Park Authority kicked off the master planning process for Riverbend Park during a public meeting Tuesday, Feb. 21 at the Grange. The 411-acre park, which includes more than two miles of land along the Potomac River, has been guided by a master plan that was created in 1975.