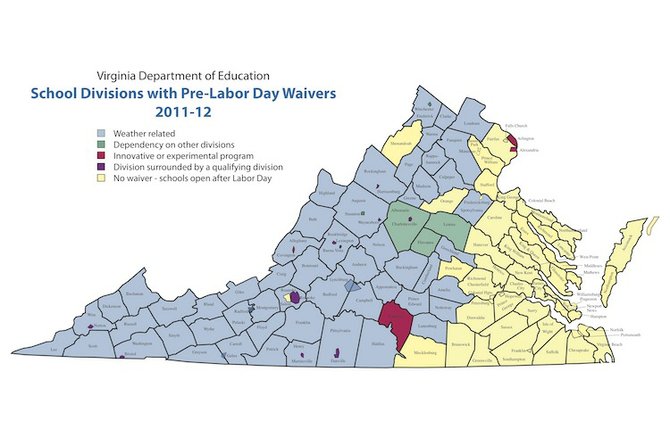 Map depicts school districts approved for pre-Labor Day opening due to weather waivers.
Stories this photo appears in:

School boards were encouraged by support from governor, but couldn't win over Senate committee.
The Senate Committee on Education and Health voted today to kill an effort overturning the King's Dominion Law, which mandates that school divisions across Virginia begin classes after Labor Day.

Senate version may be dead, but the House version will be headed to the Senate.
For those keeping score, mark one for King's Dominion.

Governor supports Northern Virginia's plight to start schools before Labor Day.
Ever since Republicans gained a narrow one-vote majority in the state Senate, many in Northern Virginia have been fearing a loss of influence in Richmond.