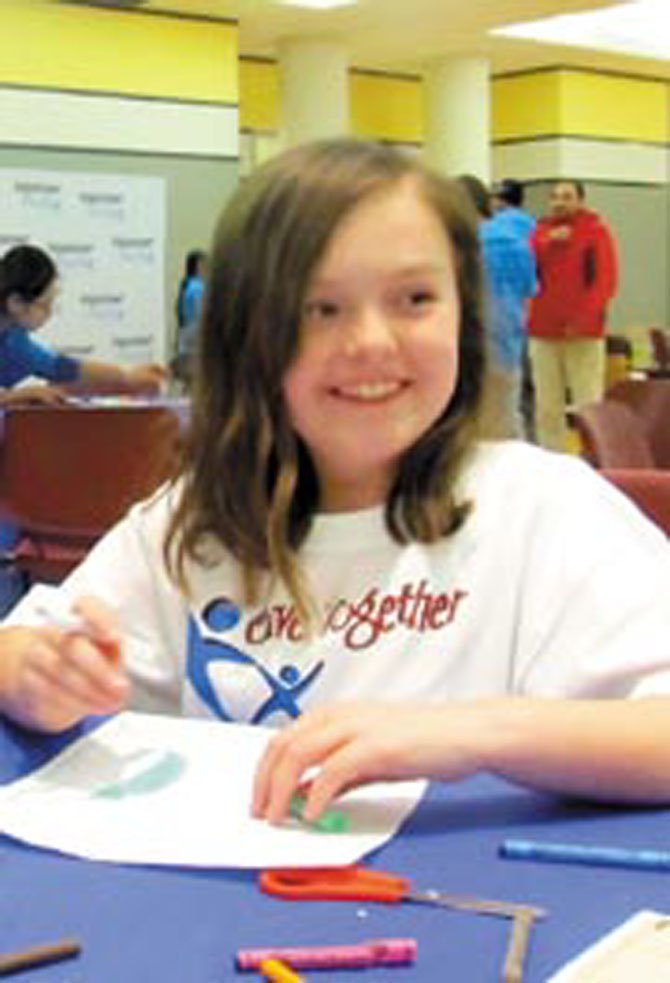 "It's a day to do something for other people. I liked making the Valentine's Card for people at nursing homes, because I don't think they usually get cards. I also liked putting the bags together with socks and blankets to keep people warm. I wrote a note inside that said 'Hope to you and all others.'"
--Dana Schofield, 8, Fairfax

Stories this photo appears in:

Residents of Fairfax County share their thoughts about MLK Day.