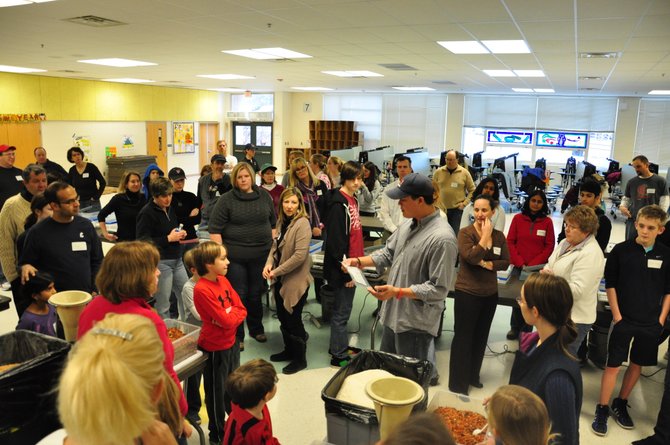 Dominic Alexander of Stop Hunger Now shows hundreds of volunteers how to package nonperishable meals to be send to starving people around the world at Colvin Run Elementary School Sunday, Jan. 22. The volunteers packaged more than 25,000 meals during the event.
Stories this photo appears in:
Volunteers package more than 25,000 meals at Stop Hunger Now event.
Colvin Run Elementary School Principal Stephen Hockett thought everything was all set for the school's Stop Hunger Now event Saturday. Friday evening he was putting the finishing touches on the setup in the gym when the alert came out: Fairfax County Public Schools were closed Saturday.