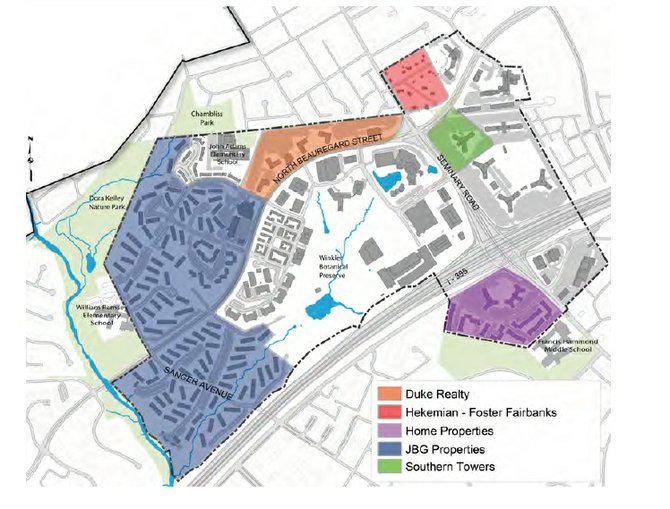 Alexandria planning officials are recommending a plan that would upzone 6 million square feet of existing buildings to 12.4 million square feet, asking for $148 million in exchange from developers to fund a fire station, pay for transit infrastructure and create dedicated affordable housing units.
Stories this photo appears in:

Rival groups of Democrats endorse slates of candidates for June 12 primary.
The fiercely competitive Democratic primary for the Alexandria City Council is about to get even more intense this weekend, as current council members take up the most controversial development proposal since the waterfront plan.

Developers stand to gain a fortune, but what about low-income residents?
Ever since city officials annexed the half of Alexandria west of Quaker Lane in 1952, the West End has had to fight for a place at the table.
Beauregard small-area plan raises concerns about displacing poor residents.
Like the street that bears his name, Confederate Gen. Pierre Gustave Toutant Beauregard was difficult to manage.