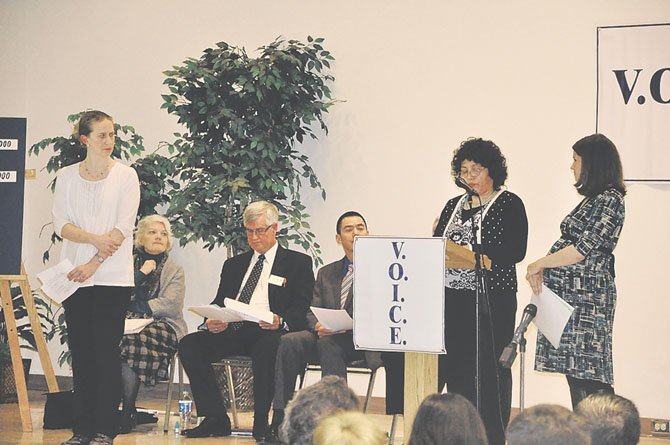 From left, dentist Kristin Donohue, Gladys Suarez and Rev. Rebecca Messman speak about the benefits of free dental care for underprivileged people at St. John Neumann Catholic Church Sunday, Jan. 29.
Stories this photo appears in:

Organization has raised $150,000, needs another $50,000 to provide free dental care.
As a dentist practicing for 11 year, Kristin Donohue says she has seen plenty of lives that have been transformed by access to dental care. As a volunteer at a dental clinic that offers free care in Bailey's Crossroads she has also seen her fair share of people who don't have that access.