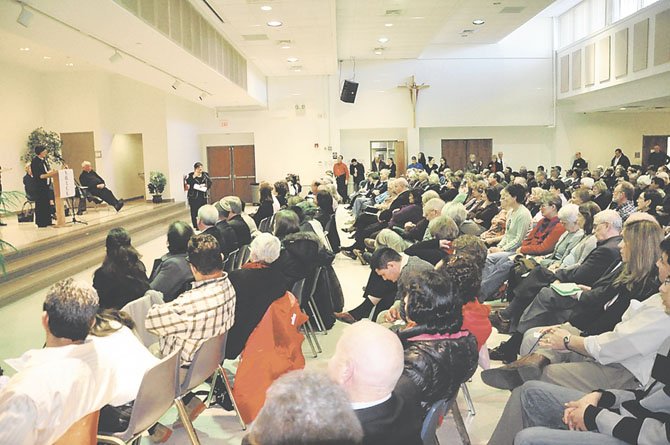 More than 300 people gather at St. John Neumann Catholic Church Sunday, Jan. 29 to hear about the people in need of free dental care.
Stories this photo appears in:

Organization has raised $150,000, needs another $50,000 to provide free dental care.
As a dentist practicing for 11 year, Kristin Donohue says she has seen plenty of lives that have been transformed by access to dental care. As a volunteer at a dental clinic that offers free care in Bailey's Crossroads she has also seen her fair share of people who don't have that access.