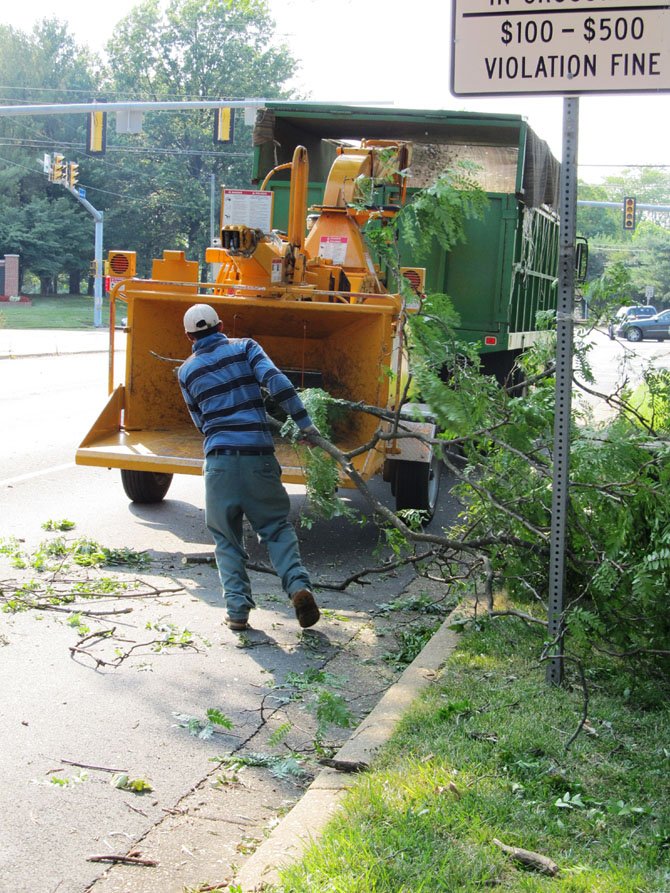 A worker feeds tree branches and stumps into a shredder in Fairfax on Saturday, June 30.
Stories this photo appears in:

Area residents cope with no power, no air-conditioning and soaring temperatures.
More than 80,000 residents were still struggling with power outages and triple-digit temperatures Monday after a wave of violent thunderstorms slammed the region Friday, June 29, packing hurricane-force winds that uprooted trees, downed power lines and knocked out power to more than 1 million homes.