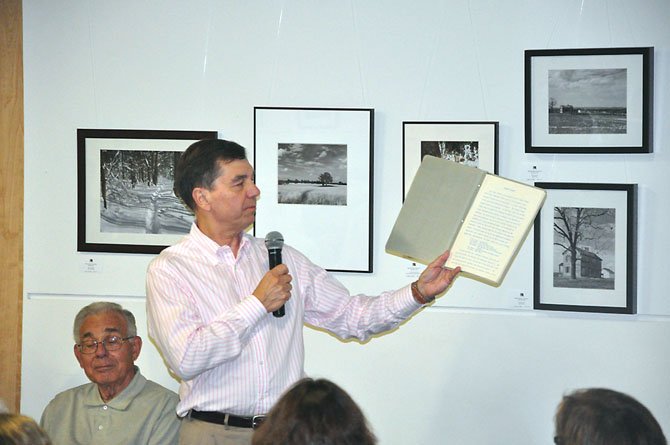 Chuck Veatch, who worked with Robert Simon during the original construction of Lake Anne and Reston, shows his sales manual that he received upon being hired by Simon in 1964.
Stories this photo appears in:

Early Reston workers share experiences of town's opening.
When Robert Simon sold Carnegie Hall in 1960 and bought the land that was to become Reston in March 1961, it was the first of many steps in the founding of the community that bears his initials. Over the next two years, Simon set about the massive task of laying out the guidelines of what he wanted Reston to be, and getting approval from Fairfax County.