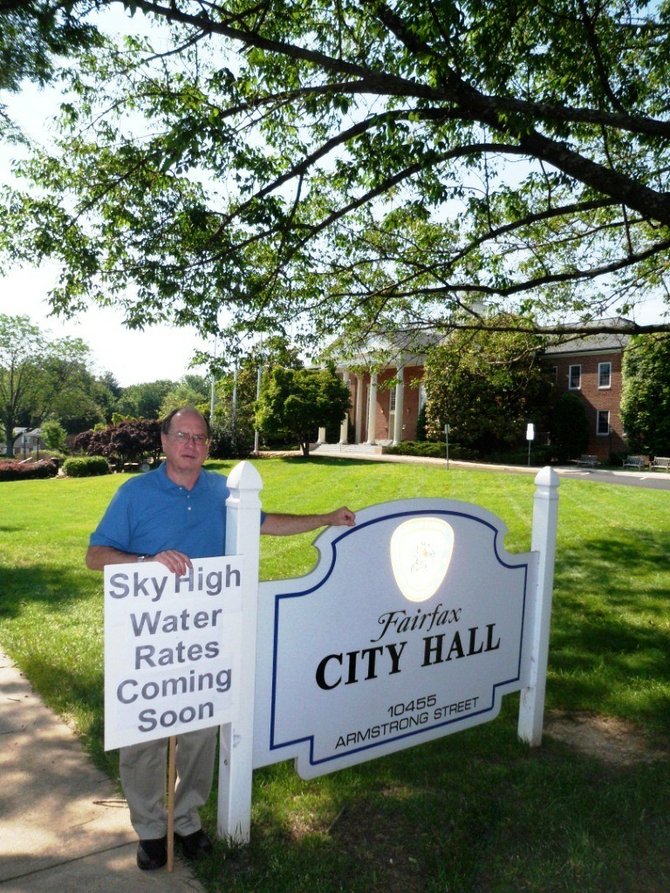 Kirk F. Randall, a Fairfax County resident who is tired of paying higher prices to the City of Fairfax and Falls Church for his water, stands outside Fairfax City Hall on Armstrong Street carrying the sign "Sky High Water Rates Coming Soon." Randall has been lobbying local officials for months to allow him, and county residents in similar situations, to join Fairfax Water, the county's water utility, which will reduce his quarterly water bills by at least 50 percent.
Stories this photo appears in:
Tired of paying both City of Fairfax and Falls Church water bills, one Fairfax County man becomes a vocal water activist.
Every three months, Fairfax County resident Kirk F. Randall reluctantly writes a check to the City of Fairfax for his water bill, and fumes about it.