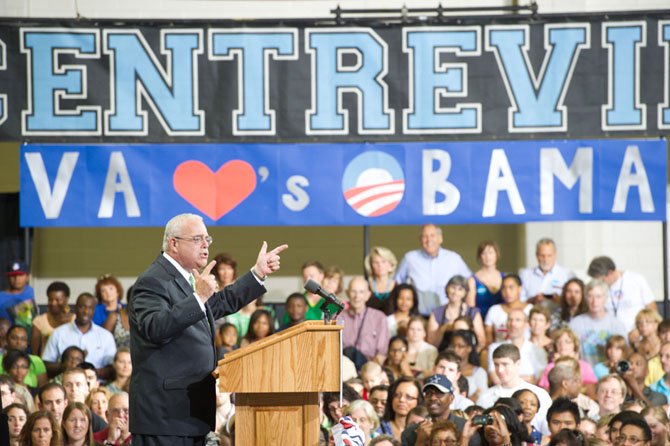 U.S. Rep. Gerry Connolly (D-11) addresses the crowd at Centreville High School Saturday afternoon.
Stories this photo appears in:

Obama rallies his supporters during the campaign stop at Centreville High.
Before President Barack Obama addressed the huge crowd inside Centreville High, Saturday afternoon, Jerry Foltz of Wellspring United Church of Christ gave the invocation.