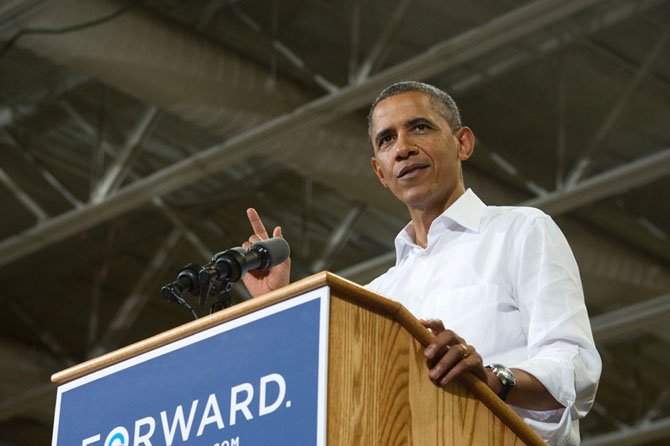 President Obama speaks at Centreville High: "We understood that the economy in this country works best when it works for everybody," Obama said.
Stories this photo appears in:

Obama rallies his supporters during the campaign stop at Centreville High.
Before President Barack Obama addressed the huge crowd inside Centreville High, Saturday afternoon, Jerry Foltz of Wellspring United Church of Christ gave the invocation.