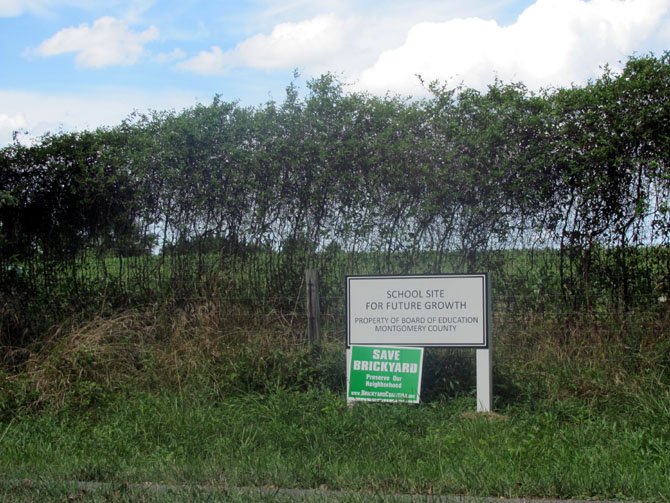 The new sign in front of the Brickyard Road farm site.
Stories this photo appears in:

Pivotal year ahead in Potomac.
Days before the county was scheduled to take possession of 20 acres of farmland on Brickyard Road to develop the into soccer fields, Gov. Martin O'Malley got involved.

Judge rejects county's filing to dismiss Brickyard Coalition complaint.
Like a parent, Circuit Court Judge Ronald B. Rubin intervened. "Don't delete it, don't destroy it. We will fight about it … but please do it," said Judge Rubin. "County, please try to get this done, please," he said.