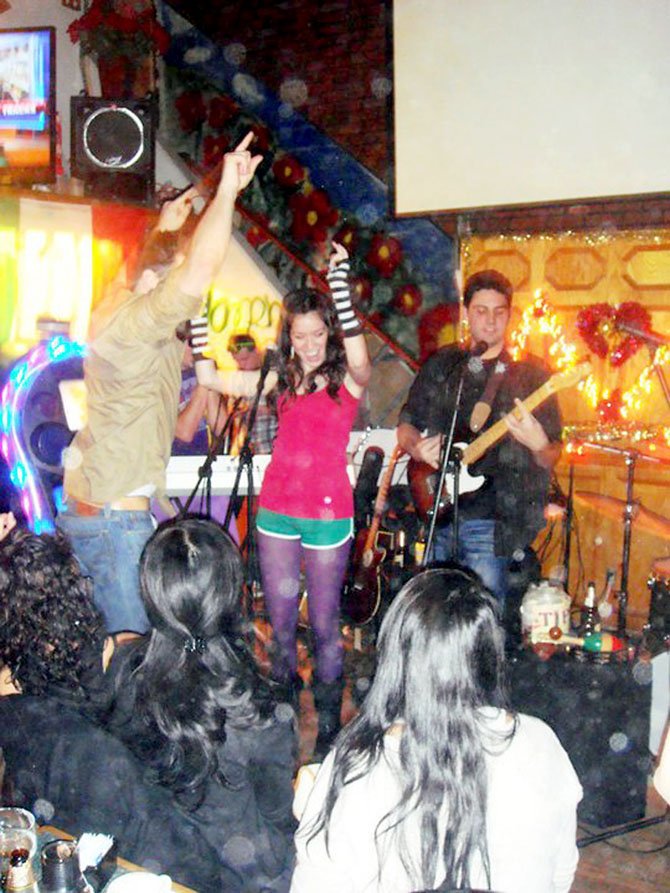 Turtle Recall, a band made up of several Reston natives, performs at a recent show. The band has just released their first album.
Stories this photo appears in:

Local band consists of several South Lakes graduates.
It was the start of 2009 when South Lakes High School graduate John-Currie Hester made a resolution to his fellow South Lakes graduate Guido DeHoratiis: to start a band. Soon they recruited a few other South Lakes alumni to join up and they started playing covers at shows around the area.