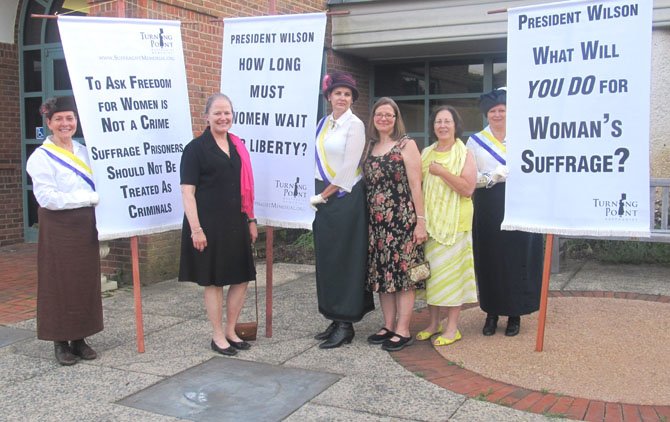 Standing Up for Women's Rights – Anne Stuntz, president of Historic Vienna, Inc.; Leigh Kitcher, treasurer of Historic Vienna, Inc.; and Paula Elsey stand with the Silent Sentinels reenacting a picket at the 2012 Turning Point Suffragist Memorial award ceremony held at Meadowlark Botanical Gardens in Vienna on Wednesday, May 30.
Stories this photo appears in:

Ann Dexter Gordon receives 2012 Silent Sentinel Award in Vienna.
Women's history was front and center in Vienna last week at a gala reception announcing the 2012 recipient of the Turning Point Suffragist Memorial Silent Sentinel Award.