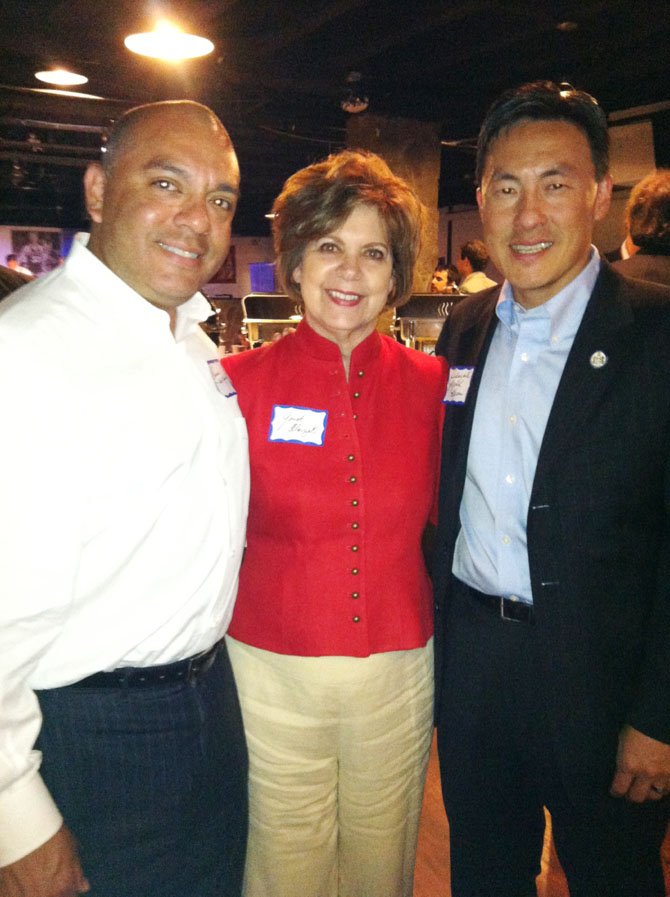 Fairfax County Democratic Committee Chair Cesar del Aguila, former Fairfax County School Board member Janet Oleszek and Del. Mark Keam (D-35) joined Sen. Chap Petersen and other Democratic power players at Petersen's annual "Young Lawyers" fundraiser at ICONS in the City of Fairfax Thursday, May 31.
Stories this photo appears in:

They weren't all young, and they weren't all lawyers, but they were most definitely all democrats at State Sen. Chap Petersen's annual "Young Lawyers" party held at ICONS in downtown Fairfax on Thursday, March 31.