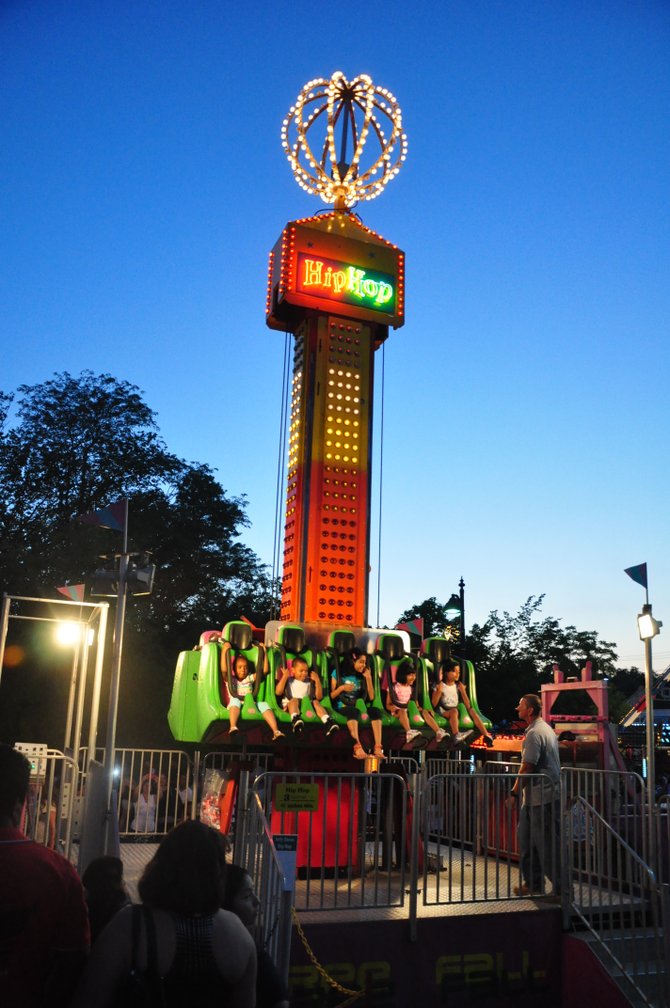 Riders of the Hip Hop prepare for a drop at the Herndon Festival.
Stories this photo appears in:

Tens of thousands flock to annual downtown event.
Out of all the rides, games, food, activities and vendors at this year's Herndon Festival, Geoff Smith, 12, of Herndon, says one thing will stick out in his mind: a robot that can shoot baskets.