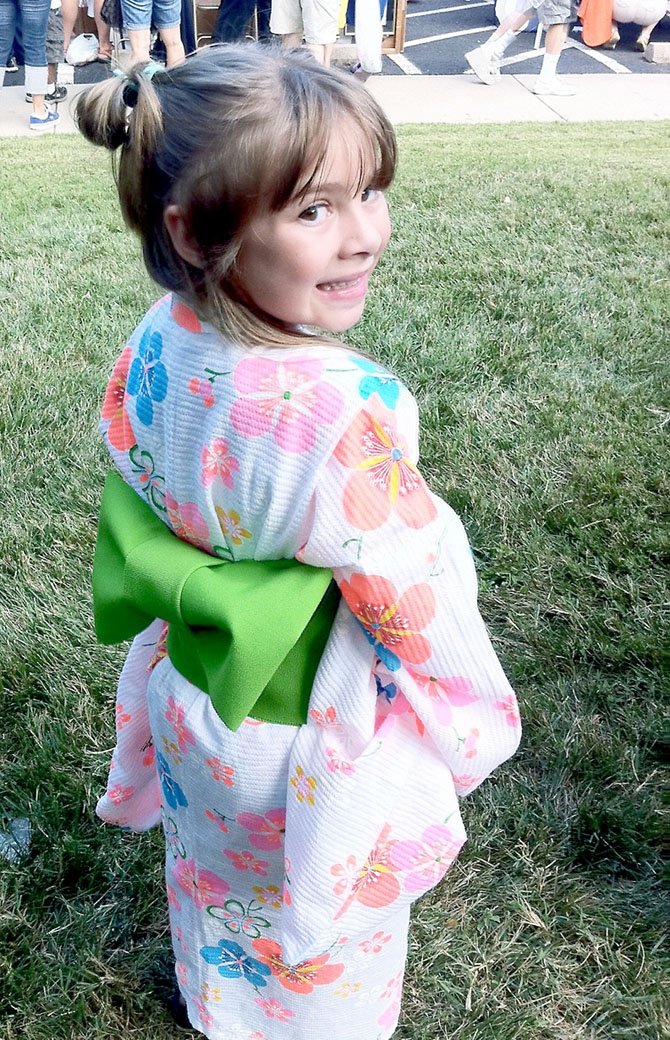 Amanda Jenson of Burke shows off her traditional Japanese Kimono during last summer's Obon Festival at Ekoji Buddhist Temple.
Stories this photo appears in:
A sampling of some of the cherished, annual events of the county.
Upcoming events in the county.

Ekoji Buddhist Temple in Burke hosts Summer Obon Festival.
Whether guests wear the traditional silk Japanese Kimonos with brocade sashes, or just jeans and a t-shirt, all visitors are invited to join hands and twirl to the beat of Japanese folk music during Ekoji Buddhist Temple's largest summer celebration.