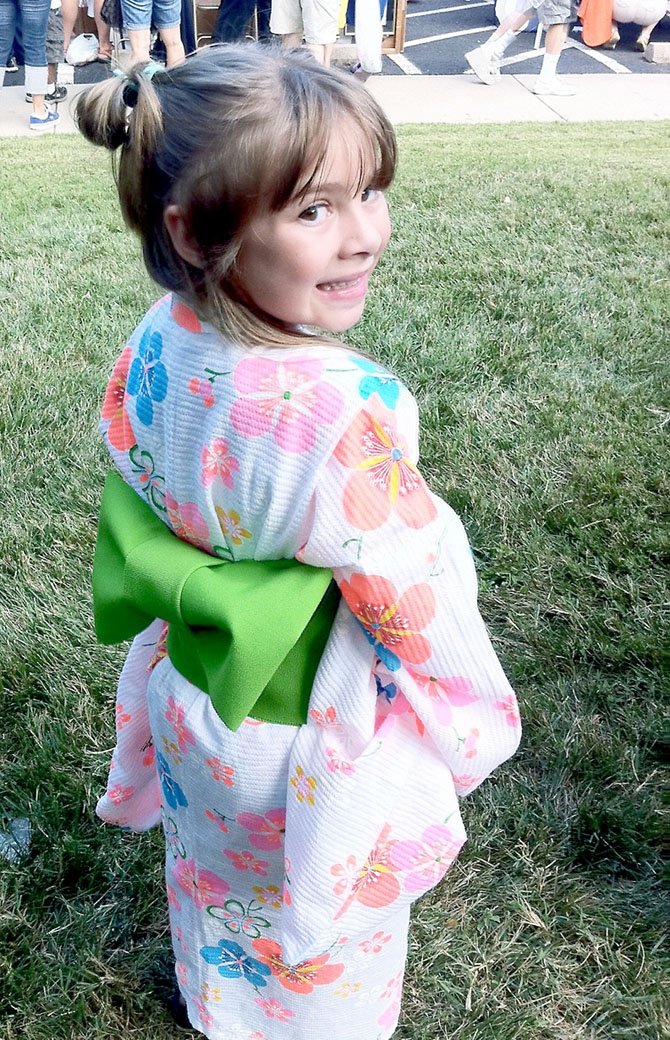 Amanda Jenson of Burke shows off her traditional Japanese Kimono during last summer's Obon Festival at Ekoji Buddhist Temple.
Stories this photo appears in:

Ekoji Buddhist Temple in Burke hosts Summer Obon Festival.
Whether guests wear the traditional silk Japanese Kimonos with brocade sashes, or just jeans and a t-shirt, all visitors are invited to join hands and twirl to the beat of Japanese folk music during Ekoji Buddhist Temple's largest summer celebration.