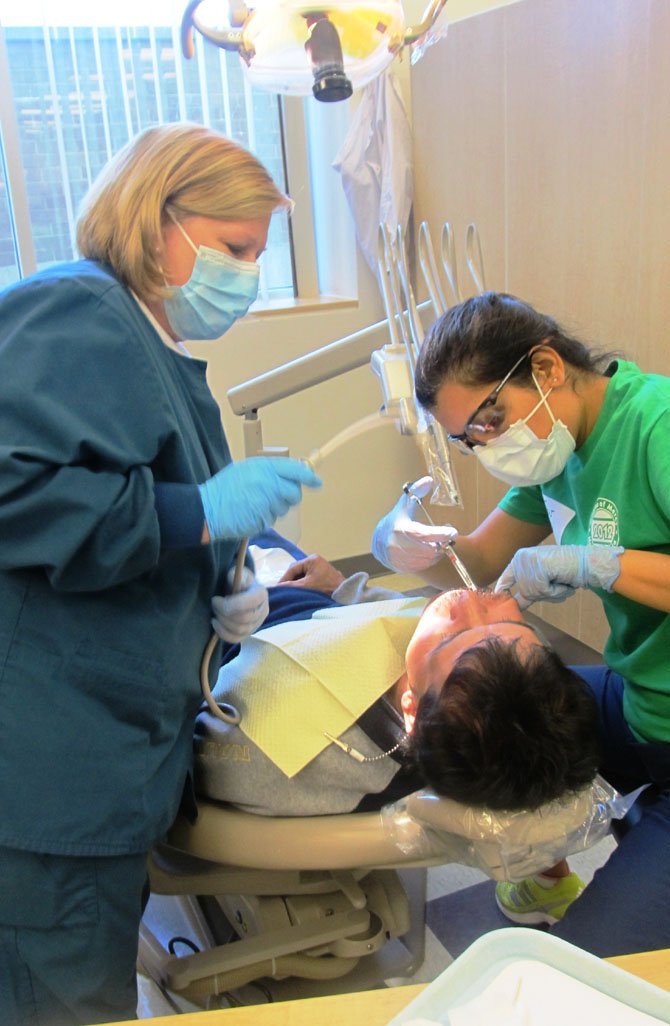 Reyes Gerardo of Burke gets his mouth numbed before an extraction by dental hygiene student, Tanuj Puri (right) supervised by Dental Hygienist and Clinical Coordinator, Dawn Southerly. Gerardo was one of more than 800 residents who received dental treatment during Mission of Mercy's 9th annual Dental Health Fair held Friday and Saturday, March 9 and 10, at the Northern Virginia Community College Medical Campus in Springfield.
Stories this photo appears in:
More than 800 residents receive free dental services during two-day event.
The triage center at Saturday's Mission of Mercy Dental health clinic resembled a modern-day MASH unit.