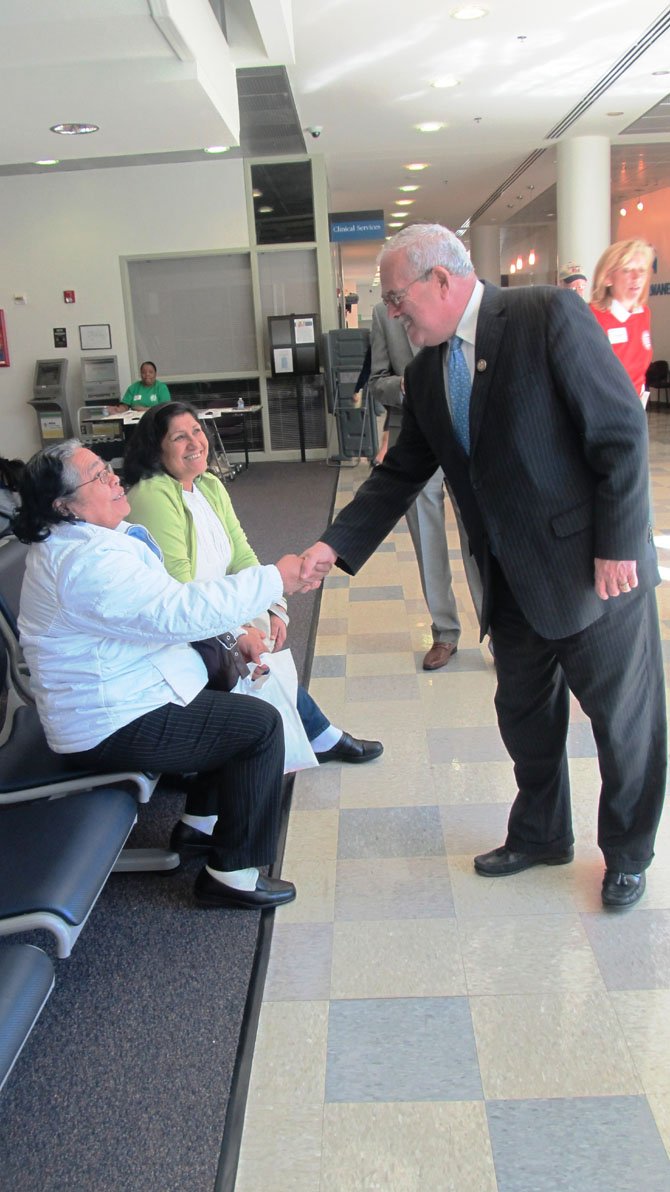 U.S. Rep. Gerry Connolly (D-11) greeted patients Gloria Rodriguez of Woodbridge and Lucinda Wuton-Alva of Reston during the Mission of Mercy's 9th annual Dental Health Fair held Friday and Saturday, March 9 and 10, at the Northern Virginia Community College Medical Campus in Springfield.
Stories this photo appears in:
More than 800 residents receive free dental services during two-day event.
The triage center at Saturday's Mission of Mercy Dental health clinic resembled a modern-day MASH unit.