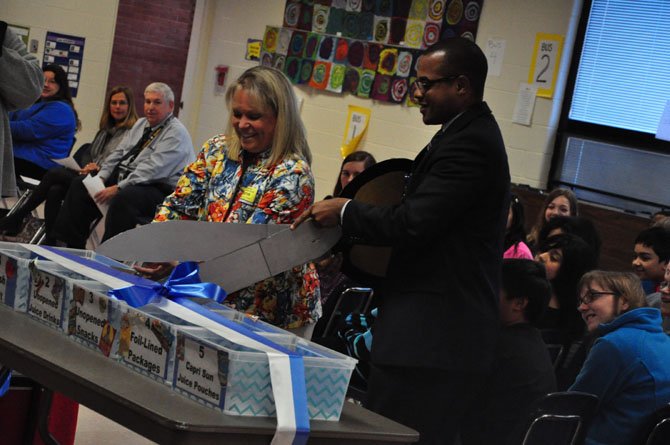 From left, Lisa Lombardozzi, president of LINK, and Marty Smith, Cluster One assistant superintendent
for Fairfax County Public Schools, cut the ribbon on the new food donation bins at Dranesville Elementary School Monday, March 12. The school now donates unused food and beverages to LINK
Stories this photo appears in:

A Herndon-based nonprofit aims to deliver food to those in need.
In 1972, a group of churches in Sterling and eastern Loudoun County got together with the idea of providing food for the needy, with members storing donated food in their basement. Three years later, they made inroads into Fairfax County and it was eventually chartered as a nonprofit. Forty years later, the group consists of 17 member churches in Herndon, Sterling Chantilly and Potomac Falls and has provided tens of thousands of families with assistance.