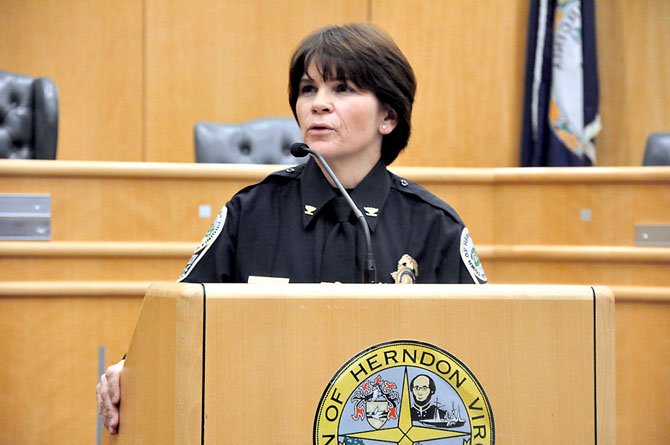 Col. Maggie A. DeBoard, Chief of the Town of Herndon Police Department, addresses town residents and staff after being sworn in Tuesday, March 6.
Stories this photo appears in:

Col. Maggie A. DeBoard sworn in as chief of police.
The Town of Herndon welcomed Col. Maggie A. DeBoard as chief of police Tuesday, March 6, when she was officially sworn in at the Ingram Council Chambers. DeBoard, a 25-year veteran of the Fairfax County Police Department, has previously served as captain of the Franconia District Station, commander of the county's helicopter division, commander of the Special Operations division and deputy chief of investigations.